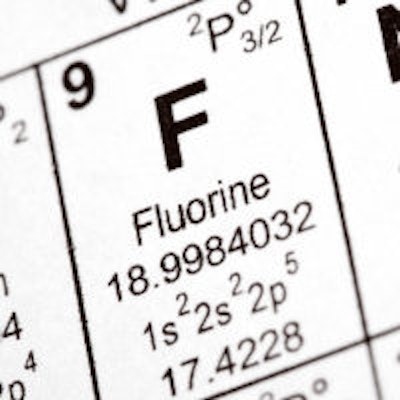 Israel's Health Minister has prohibited the fluoridation of drinking water against the advice and wishes of other members of her health ministry and previous health minister, Prime Minister Benjamin Netanyahu.
The move drew praise from antifluoridation activists, including the U.S.-based Fluoride Action Network. The organization noted that new regulations, beginning August 26, will end fluoridation in Israel for the 5.3 million residents receiving fluoridated tap water, or about 70% of the population. Going forward, the fluoridation of all tap water will be outlawed.
The decision was issued by Health Minister Yael German on August 17, two years after Netanyahu said that he did not agree with fluoridation cessation in a letter to the Interior Committee chairman for the Knesset, Israel's Parliament, according to a report by the Jerusalem Post. He also based his position on requests from various municipalities to continue fluoridation at the time.
Not long after taking becoming health minister, German expressed her desire to end fluoridation. That changed after Israeli schools of public health and dentistry and also experts within her ministry voiced their opposition, and she said she would entertain the possibility of optional fluoridation.
German, however, felt that fluoridation delivery should be a parental choice, echoing the sentiment of many in the antifluoridation community. Targeted delivery systems, the Post article noted, are more appropriate in her view, and parents will have to act for their children to receive fluoride treatment. In her announcement, she acknowledged fluoride's ability to have an impact in caries reduction, particularly in children.
German has a history of taking a position against water fluoridation views and ceased fluoridation in the city of Herzliya when she served as mayor. The move was in defiance of mandatory fluoridation that had been put in place by Israel's Health Ministry in 1970, a requirement for all cities, towns, and settlements with populations greater than 5,000.
She has dealt with significant criticism on the matter. In a statement, the Israel Dental Association (IDA) said that ending fluoridation will harm the oral health of Israelis. The association in the IDA that represents Arab dentists contended that the decision will disproportionately harm other Arabs, who have higher rates of poor oral health than Jewish Israelis, the Post explained.
Other opponents submitted a letter of protest, among them public and oral health experts. They accused her of basing her decision on ideology and not science. The signatories included a host of dentists, including Jonathan Mann, DMD, the head of community dentistry at the Hebrew University-Hadassah School of Dental Medicine and an expert in dental epidemiology.
According to the letter, German's decision was based in part on the opinion of the Adin Committee, headed by Avner Adin, a professor and the chairman of the division of environmental sciences at the Hebrew University of Jerusalem. Adin is also the founder and president of the Israeli Water Association, a group that seeks sustainable solutions to decreasing water availability. The committee suggested that fluoridation could be optional instead of mandatory while also noting that desalinated water, an increasing source in the country, be fluoridated.
German's opponents who signed the letter of protest stated that her citation of the Adin Committee's position as the basis for her decision was "inaccurate and misleading," according to the Post. They also noted that she had disregarded their calls for creating alternatives and contended that her decision will only add to the number of children who get emergency care for issues related to poor oral health, currently around 500 annually.
German and her director general, Arnon Afek, MD, MHA, a pathologist, suggested that in modern times, patient, parental, and in-school education is a better way to improve oral health than water fluoridation.