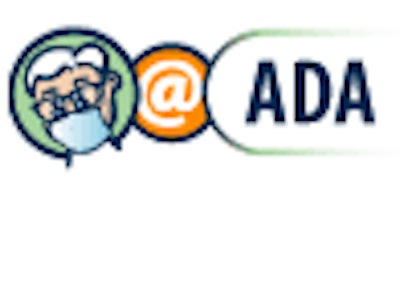 SAN ANTONIO - While Americans deem the smile the most important physical attribute, a surprising 37% don't know that poor oral health has been associated with serious health conditions such as stroke, heart disease, and diabetes, according to a survey released this week by the ADA in collaboration with Crest and Oral-B.
The survey of 1,000 Americans ages 18 and older found that while eight out of 10 Americans think taking care of one's mouth, teeth, and gums is "absolutely needed," only one-third of those surveyed do an "excellent" job taking care of them. One parent in four said his or her kids do only a "fair" or "poor" job taking care of their own mouth, teeth, and gums.
In addition, more than one in three Americans think a little bleeding from brushing is normal (33%), the survey found. They also are unaware that periodontal disease needs to be treated and cannot be left alone (33%).
"This survey helps dentists understand opinions their patients may not be sharing, opinions that provide an opportunity to address perception versus reality when it comes to oral health," said Ada Cooper, D.D.S., consumer advisor for the ADA and a practicing dentist in New York, in a press release.
The survey focused on the following areas:
The public's perceptions of their oral health care, with a special focus on African Americans, Hispanics, and lower-income Americans
Americans' knowledge of effective and essential oral healthcare habits
Oral health habits among the nation's youth
The psychological benefits of a healthy smile