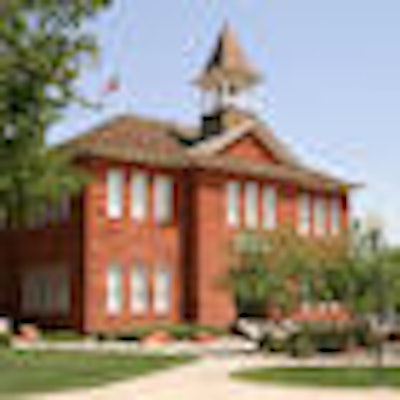 An effort to reduce cavities by applying fluoride varnish and sealants in Pierce County, WA, schoolchildren failed, the county health department reported this month.
While those children who got sealants had less tooth decay, most didn't get sealants because of difficulties in securing parental consent, according to the report by the Tacoma-Pierce County Health Department. Migration of families and the recession may have confounded the results, the report stated. The health department pledged to "continue to explore strategies to prevent cavities in Pierce County children."
Concerned by a high rate of caries in the county, the health department from 2006 to 2009 provided dental screenings, referrals to low-cost providers, and sealants and fluoride varnish in the Bethel and Clover Park school districts.
The department compared the oral health of 1,500 second-graders and 1,400 third-graders when the program first started in the 2006-2007 academic year to the health of students in the same grades at the end, in 2008-2009.
Surprisingly, the students' oral health declined during this time. The proportion of the second-graders with a history of caries in their permanent teeth increased from 12% to 16%, and the proportion of those with untreated caries increased from 22% to 26%. The third-graders history of decay in permanent teeth increased from 18% to 20%. These results were statistically significant (p < 0.05); the researchers noted similar but statistically insignificant trends in other measures.
However, among the 351 students who received sealants through the program, only 3.2% had decayed, missing, or filled molars compared to 6.7% of those who were eligible but didn't get sealants (p < 0.05).
The retention rate of the sealants in the program at one year was also low -- only 48%, compared to 90% reported earlier in a clinical trial on the same type of sealant, raising the possibility of problems in the application technique or behavior in the children.
But the larger problem seems to have been that only 18% of the eligible second-graders got sealants.
A key problem was parental permission, the investigators said. "Parental permission slips for services were often not returned," they wrote. "This indicates that for a sealant program to be successful, it is not sufficient to offer sealant services; services must be actively marketed to school administrators, teachers, and families."
The investigators hypothesize that the recession may have confounded the results of the study; in general, poor families have worse oral health than middle-class ones, and more kids slipped into poverty during the time of the study.
Another factor may have been high turnover in the schools; only 72% of the second-graders screened initially were available for follow-up.
Copyright © 2010 DrBicuspid.com