DrBicuspid.com is pleased to present a new series, Dental Heroes, designed to pay tribute to individuals in the dental community who go over and above the call of duty. First up is Stan Brock, founder of Remote Area Medical (RAM), a nonprofit charitable organization that has provided dental, optical, and medical treatment to hundreds of thousands of Americans in need.
Brock, 73, founded the organization in 1985 after his experiences in remote areas of South America compelled him to find a way to deliver medical care to isolated peoples. Today, he estimates that RAM has provided dental treatment to "hundreds of thousands" of patients. In 2010 alone, volunteers at RAM clinics provided 21,190 extractions, 3,162 cleanings, and 10,515 fillings to 13,240 patients.
Surprisingly, getting permission to give away dental care to thousands who need it is no easy task. Some leaders have even claimed it is unnecessary. DrBicuspid spoke with Brock to learn more about some of the obstacles RAM faces when staging its clinics and why the need for dental care is so great in the wealthiest nation in the world.
DrBicuspid.com: What would you like to see the average dentist do to help combat the access-to-care problem in the U.S.?
Brock: Of course from our perspective, we'd like to be flooded with inquiries from dentists to volunteer their services. I've appeared twice before congressional committees on this topic and I can't see, as a British subject who's been in this country for many, many years, why a dentist who's been educated and qualified at an accredited school in one state and met the standards cannot volunteer in another.
"Allowing out-of-state volunteers would help immeasurably."
— Stan Brock, RAM founder
Just as I have met the standards in whatever state as an airline transport pilot years ago, I have authorization to fly American-registered airplanes that is good in every state in the country. So it would seem to me that instead of having to wait for all 50 states to decide whether it's in the interest of the public to help meet the huge need we have clearly demonstrated, why not make this a federal mandate?
Of course, the answer to that seems to be: 'That's a states' rights issue, you can't do that.' And that's for other people to decide, not me. But in one fell swoop, if it would allow dentists to provide their free services, it would be absolutely marvelous.
How do new workforce models being considered, such as midlevel providers, factor in as a way to meet the need for dental care?
Like the program in Alaska, for example? In a place like Guyana, where we have a full-time, year-round presence, they have had a program for individuals scattered in these remote areas of the jungle served by what are called "Dentex" -- someone who has had training in extracting bad teeth and filling teeth, although they don't have the equipment to do anything but basic extractions. But when we go down there and we've got some equipment with us, a Dentex is able to fill teeth and extract teeth.
In a place like that, it's not anything but an excellent idea, just as it would be in a remote part of Alaska. You don't have a dentist, but you have someone who can pull out that aggravating tooth or possibly even save it, and more power to them. I'm not going to comment on whether this should be the case in Cleveland. I'm sure that's controversial, but out there in the boonies, or overseas, I think it's a damn good idea.
What proportion of patients come to RAM events for dentistry?
It has been as high as 88%. The final count at our recent event in Oakland, CA, was more than 82%. The first question we ask is what they're here for.
What typically prevents a dentist or medical professional from volunteering?
Two questions that a dentist or any doctor asks when they call in here is, "Is my license good here?" And the second is, "Am I protected against frivolous malpractice suits?" -- to which the answer I think is probably no, unless you've got coverage of your own. So that's another area where people say, "I'd rather volunteer in Guatemala."
You have cited Tennessee, where RAM is based, as a state with model legislation regarding volunteers in medical fields.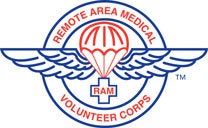 I was asked my opinion about the issue and I said changing the law would help immeasurably, if you allow out-of-state doctors to come into this state and volunteer. So they passed very simple legislation in 1995. We don't have to consult with the boards, and so the practitioners merely show up with a valid copy of his or her license and we scan it to check them out. Then they roll up their sleeves and get busy.
In a recent clinic that we held here, 55% of all the licensed providers were from another state. In fact, they were from 12 different states.
Is that typical?
Very typical.
How do these interstate license issues affect your ability to host clinics?
We get such a lot of requests from Florida. And Florida is totally a closed door. I've talked to everybody from the top of the administration down over the years saying, "Hey, we're getting all these requests, and we want to hold an event and bring in people from outside of the state for a couple of days." The response is, "Absolutely not, can't be done, never will happen." Expressions like that.
I can understand why Florida, where there's a tremendous need, would not welcome with open arms, in the middle of winter, a couple of dentists from Buffalo, NY, coming down for a couple of weeks and while they're down there, doing a little dentistry and charging people. But we're talking about those dentists coming down and staying at their own expense, working alongside Florida dentists in an organized event, sponsored by a 501(c)(3) charitable group.
An individual who was a regular visitor to Gallup, NM, to do charitable work, nothing to do with medical, kept running into these needy folks who availed themselves to the services provided there. So they wrote the governor, saying they'd like to team up with RAM and bring an event to the state. The governor referred the letter to the state's secretary of health who wrote and signed a letter to this charitable organization (they sent me a copy) and it said, "The law in New Mexico will not allow it. Also, there's no need for it!"
Then there are the remarks from California health officials published in the Los Angeles Times in 2009. We were struggling at a clinic at the Forum, turning away thousands because we didn't have enough doctors, and I pointed out that if we were allowed to import doctors, then we could have alleviated some of the problem. The counterpoint [from Candis Cohen, spokeswoman for the Medical Board of California] was, "We don't know how well someone may have been trained in Texas or Alaska or somewhere else. We have our own standards. They're quite high."
It's as though they're looking at them as doctors from other countries.
I would agree with you on that point very much because there is a worldwide healthcare shortage problem. It doesn't matter where you go. I'm getting requests from the U.K., my home country. The editor of a national newspaper in Wales said to me over the phone a year or two ago, "If you brought a team of dentists over here, there would be people for half a mile queued around the block." And we had something similar from northern England and Scotland. But Britain will not allow it -- I've approached them and said, 'Hey, we can bring a crackerjack team of American and Canadian dentists who will get together with British dentists and hold a massive event for 10 days and see several thousand patients free of charge, at no cost to the government or the taxpayer. We'll take care of all of the cost.' But they won't do it. Because there's this feeling that unless you're qualified through the curriculum in Britain, you aren't competent.
You keep returning to that theme.
It goes back to that quote from the woman in California: "We have very high standards." They continually bring up this notion of incompetency when I'm out trying to organize these events. "We don't know who these people are." Well, darn it, you can find out a whole lot about a dentist through these national databases, can't you?
We've had 65,000 odd volunteers, and not all have been dentists of course, but many thousands of dentists, and I can't pinpoint a single case of someone who was incompetent or not really a dentist. And if there was, buried in those hundreds of thousands of patients seen by thousands of dentists, the incidence of it is so infinitesimal that why deny public access to those volunteers because there are one or two bad hats?