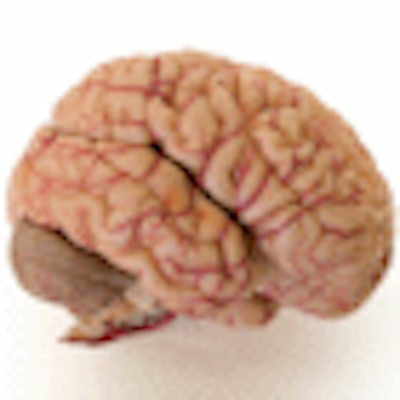 Who doesn't want a compliant patient? Unfortunately, when it comes to oral healthcare, most patients do not fall into this category, making it harder to treat them effectively.
For example, patient compliance to periodontal maintenance is absolutely necessary for successful long-term therapy. But absolute compliance is rare, having been reported as low as 16%, according to the authors of a new literature review (Journal of Periodontology, August 5, 2011). In fact, nearly 34% of patients fail to return for maintenance after completion of active therapy, the authors noted.
So what is behind this trend? A number of psychological factors, including an individual's health beliefs, emotional intelligence, psychological stressors, and personality traits could play a role, according to the researchers.
Although existing articles address the importance of periodontal maintenance therapy (PMT) -- and, to a limited extent, the problems of patient compliance – "there is little attention in the dental literature paid to the psychological factors at play that may determine patient compliance to therapy," study author Tracie Umaki, PsyD -- a licensed psychologist whose husband, a periodontist, co-authored the study, along with Charles Cobb, DDS, PhD, of the University of Missouri - Kansas City -- told DrBicuspid.com.
"This focused review of literature reviewed existing studies and was written by a psychologist, in collaboration with periodontists, to provide a richer understanding of psychological principles that often influence patient compliance," she said.
Stress, emotional intelligence, and compliance
The authors conducted a PubMed literature search between the years 1990 and 2011 using terminology such as periodontal maintenance, emotional intelligence, personality, and patient compliance. They also looked at reference lists from original research and review articles and assessed the studies based on methodology and design, statistical analysis, and psychological measurements.
"Compliance to periodontal treatment is threatened by many psychological variables."
— Tracie Umaki, PsyD
Here are some of their key findings:
Noncompliant patients appear to have a higher frequency of stressful life events.

The study authors also found a link between noncompliance and low emotional intelligence. An individual with high emotional intelligence is better able to perceive, manage, and understand emotions.

High neuroticism and low conscientiousness are most widely associated with noncompliance.

Other factors that lead to noncompliance include negative aggression, immaturity, passivity, dependence, depression, emotion-focused coping, external locus of control, and poor coping abilities.
"Clearly, compliance to periodontal treatment is threatened by many psychological variables," Dr. Umaki said. "Understanding the impact of personality traits on compliance, coupled with a thorough understanding of the patient's clinical history and health beliefs, could aid the development of appropriate PMT programs while providing a viable framework for assessing compliance probabilities and threats of treatment failure."
Currently, the field of periodontics experiences, at best, a 32% rate of absolute compliance, she added.
"Given this number, methods that anticipate health behaviors while understanding the personality factors that impact such behavioral responses can be useful in predicting and potentially avoiding noncompliance to PMT," Dr. Umaki said.
How to improve compliance
According to Dr. Umaki, assessments designed to collectively evaluate an individual's current health beliefs, emotional intelligence, current psychosocial stressors, and personality traits would provide the most useful information.
"By identifying potential barriers to treatment, the dentist may develop an alternative treatment option to counteract perceived limitations -- for example, removing barriers for patients with lower self-efficacy by offering floss or a variety of interproximal cleaning aids," she explained.
These dental aids could also serve as daily reminders of the patient's ongoing dental care and encourage commitment to appointments, she added.
Increased knowledge of the "big five" personality factors -- neuroticism, extraversion, openness to experience, agreeableness, and conscientiousness -- also could help clinicians improve compliance, the study authors noted.
They also recommend incorporating a working knowledge of the Health Belief Model -- a value-expectancy theory focusing on threat perception and behavioral evaluation -- and Theory of Planned Behavior -- a social cognitive model used to study cognitive determinants of behavior -- to develop individualized treatment strategies for patient compliance.