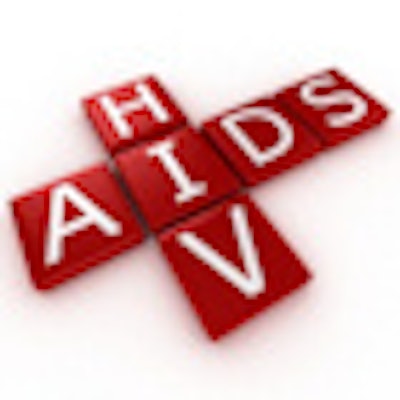 One out of 20 dental offices in Los Angeles County have a blanket policy of refusing dental services to people living with HIV/AIDS, according to a study released today by the Williams Institute, a national think tank affiliated with the University of California, Los Angeles (UCLA) School of Law.
In addition, another 5% of dental providers would treat patients living with HIV/AIDS differently than other patients in ways that could potentially violate antidiscrimination laws, the study authors found. Examples of such different treatment include providing these patients with only the most basic services, such as a cleaning, or only treating them on certain days of the week or in an isolated room.
Even so, the rate of dentists having unlawful blanket policies of refusing service to patients with HIV/AIDS is lower than that of other healthcare providers who have been previously studied, the researchers noted. Similar studies of healthcare providers in Los Angeles County conducted between 2003 and 2006 found that 55% of obstetricians, 46% of skilled nursing facilities, and 25% of plastic surgeons had such policies.
"The study suggests that consistent legal enforcement and education efforts, both during dental school and afterward, have had a positive effect on dentists and have thus created expanded access to care for people living with HIV/AIDS," said study co-author Brad Sears, the executive director of the Williams Institute, in a press release.
Standard infection-control precautions
The study used trained "testers" -- researchers who called dental offices posing as potential new HIV-positive patients -- to measure the level of HIV discrimination. In total, 612 dental offices in Los Angeles County were contacted in 2007 and 2008. Calls to the offices were made in English and Spanish and by callers who said they had private dental insurance as well as Denti-Cal (California's Medicaid program).
The most common reasons that the dentists gave for refusing to accept HIV-positive patients were that the dental office was not equipped to treat these patients and that extra infection-control precautions would be required.
"Dentists can treat HIV-positive patients safely and effectively," said study co-author Fariba Younai, DDS, a professor of clinical sciences and vice chair of the division of oral biology and medicine at the UCLA School of Dentistry. "The same standard infection-control precautions should be used with all patients, and every patient should be treated as if they had a blood-borne disease. Thus, every dental office should be equipped to treat HIV-positive patients."
Medicaid plays a part
Despite the overall lower rate of discrimination, the study found that levels of discrimination were twice as high for people living with HIV/AIDS who had Denti-Cal as opposed to private dental insurance. In addition, dentists who were older and who did not go to dental school in the United States were more likely to provide a discriminatory response.
Discrimination rates were also higher in areas of Los Angeles County with higher rates of HIV infection, and with more low-income people, people of color, and women among the infected. Specifically, rates of discrimination were significantly higher in the San Gabriel Valley and South Public Health Service Planning Areas compared with other parts of Los Angeles County.
"The findings indicate that training and education efforts over the past 20 years have had a positive effect," said study co-author Tom Donohoe, an associate professor of family medicine at UCLA's David Geffen School of Medicine. "Many of the dental clinics tested responded with affirmations such as, 'Of course we would accept you -- we do not discriminate here.'"
However, the data also suggest the need for more targeted education efforts to ensure equal access to dental services for all people living with HIV/AIDS, Donohoe added.
"While it is definitely encouraging that 90% of dentists in Los Angeles County do treat HIV-positive patients, it is likely that the rate of discrimination is higher in other parts of the country," Sears said.