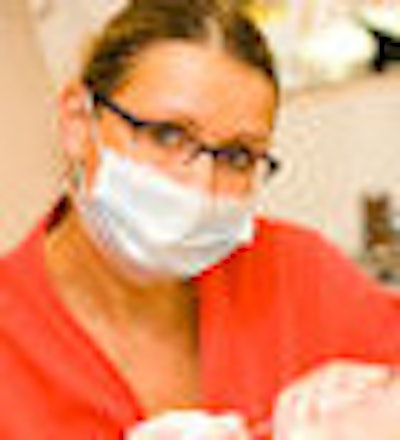 What hygienists are allowed to do and where they are allowed to do it would change in a number of ways under proposed bills being considered by states across the U.S. The debate heated up last week in Connecticut during a hearing before the state Public Health Committee.
In a public hearing March 21 at the Connecticut State Capitol, for example, members of the Public Health Committee heard testimony from some 80 people regarding HB 5541, which would recognize the practice of expanded function dental auxiliaries (EFDAs) and establish a new certification program for advanced dental hygiene practitioners (ADHPs).
Under the proposed legislation, Connecticut ADHPs -- through a collaborative agreement with a licensed dentist -- would be allowed to:
Formulate an individualized care plan
Administer local anesthesia
Diagnose and treat certain oral diseases and conditions
Provide diagnostic, educational, palliative, therapeutic, prescriptive and minimally invasive restorative oral health services, including preparing and restoring primary and permanent teeth using direct placement of appropriate dental materials; temporary placement of crowns and restorations; placement of preformed crowns; pulpotomies on primary teeth; direct and indirect pulp capping in primary and permanent teeth; and placement of atraumatic temporary restorations
Prescribe, dispense, and administer certain drugs
Remove mobile or exfoliating primary teeth and mobile permanent teeth
Place and remove sutures
Prevent or intercept potential orthodontic problems
Provide temporary reparative services to patients with defective prosthetic appliances
Use electronic technology to transfer digital radiography, photography, clinical assessment data, and fiber optic imaging in collaboration with other healthcare professionals when warranted
"The ADHP will add a new member to the dental team to deliver care to the underserved in Connecticut," the Connecticut Dental Hygienists' Association (CDHA) website states. "This proposal will make it possible for thousands of underserved patients who cannot obtain care to receive needed dental care."
Testimony heats up
In written testimony submitted to the committee on March 20 and 21, supporters of the bill agreed with the ADHP.
"Millions of adults and children in the United States have inadequate access to dental care, which results in serious oral health problems," noted Jay Friedman, DDS, MPH.
"Expanding the oral healthcare workforce to include ADHPs, as proposed in HB 5541, will allow access to basic dental care for this underserved population, which has long been neglected by traditional dental providers."
"The creation of an ADHP makes little sense for this state."
— Jack Mooney, DMD, Connecticut State Dental Association
Vicki Veltri of the Office Health Advocate -- an independent state agency -- testified that "this bill represents an important step in the development and maintenance of a robust and sustainable dental healthcare system while controlling costs. ADHPs will have an even greater impact [than EFDAs] on access to and the efficiency of Connecticut's dental network, much in the same way that Advanced Practice Registered Nurses and Physician Assistants have increased access to medical care and reduced the overall cost of care."
In addition, Veltri stated, "the requirements that HB 5541 imposes for certification for either of these disciplines ensure that these providers have an appropriate level of education and training."
Even the state Department of Public Health (DPH) chimed in, noting that the DPH scope of practice review committee "did not identify any public health and safety risks associated with allowing appropriately educated and trained dental assistants and dental hygienists to engage in expanded functions or with allowing appropriately educated and trained dental hygienists to practice as midlevel providers."
Opposing views
But opponents of the Connecticut bill -- which include the ADA -- contend that public safety is an issue and question whether adequate education and testing requirements are being addressed.
"Appropriately educated and trained dental assistants and dental hygienists are proven assets to the dental team and help dentists deliver care more efficiently, permitting more people to receive the comprehensive oral healthcare they deserve," the ADA wrote in its testimony. "However, the ADA cannot support any call for the development of an 'advanced' dental hygiene position that would work ostensibly without the involvement of a dentist. Ultimately, HB 5541 would only serve to fragment care and splinter the effectiveness of the full dental team."
And Jack Mooney, DMD, chair of the Connecticut State Dental Association's Access to Care Committee, noted that there is currently no CODA-approved program for ADHPs, no national or regional governing board, no independent assessment of the candidate's dental surgical skills, and no definition on the administrative burden and costs of regulation that this new type of practitioner might place on the DPH.
"The creation of an ADHP makes little sense for this state," he testified. "ADHP educational requirements fall short for the amount of increased scope asked for ... [and] there is no evidence that costs to the patient would be reduced, so its supposed effect on access will be negligible."
On March 21 the Connecticut Public Health Committee heard almost two hours of discussion on HB 5541 legislation, according to Celeste Baranowski, RDH, CDHA Legislative Chair.
"Connecticut dental hygienists made an excellent case and had wonderful witnesses who attested to the need for the ADHP," she told DrBicuspid.com. "We'll be working with the committee members to see that the bill is advanced to the floor of the House and Senate, and a vote is expected in the next few weeks."
NJ bill moves forward
Meanwhile, the N.J. state senate last week passed SB 298, which would allow certified hygienists in New Jersey to expand their practices under the supervision of a dentist to schools, clinics, nursing homes, hospitals, prisons, and facilities that treat persons with developmental disabilities.
SB 298 would also:
Permit dentists to use discretion regarding when hygienists must practice under direct supervision, or under the physical management of a dentist, and restricts dentists to supervising no more than three licensed hygienists at a time
Mandate that dental hygienists can only administer local anesthesia, nitrous oxide and other anesthetic procedures designated by the State Board of Dentistry under the direct supervision of a dentist
Prohibit a dental hygienist from performing intraoral services aside from administering preventative measures, such as applying fluorides, sealants, and other recognized topical agents designed to prevent oral disease or discomfort
Establish that only those licensed to practice dentistry in New Jersey may diagnose, treat, or operate on another person and bill or receive payment for dental services
But the proposed bill, which now goes to the state assembly for consideration, would also prohibit hygienists from performing invasive procedures.
"This bill would allow hygienists to better serve and accommodate their patients in the most responsible and safe manner," noted Sen. Joe Pennacchio, DDS (R-Essex/Morris/Passaic), who co-sponsored SB 298 with Sen. Jeff Van Drew (D-Atlantic/Cape May/Cumberland).
Dental hygienists in New Jersey welcome the changes proposed by this bill, Rebecca Welch Pugh, RDH, executive director of the New Jersey Dental Hygienists Association, told DrBicuspid.com.
"As you know, the need for dental care is great. Dental caries is the single most common chronic disease of childhood, and yet, is largely preventable," she stated in an email. "The treatment provided by dental hygienists, such as fluorides and sealants, can do much to alleviate this situation. This bill will allow dental hygienists in New Jersey a new opportunity to deliver care they are educated, tested, and licensed to deliver."
Discussions with the New Jersey Dental Association brought their support to the issue, Pugh added.
"Currently the bill has received a positive vote in the NJ Senate and is on the agenda for an Assembly committee hearing," she stated. "No opposition has been identified."
Other states
Elsewhere, the Tennessee Legislature is considering proposals to establish collaborative practices between dentists and hygienists that would allow certified hygienists to provide some treatment without direct supervision.
SB 2618 and companion measure HB 2775 would allow hygienists who have collaborative agreements to provide hygiene services without the presence of a dentist. The measures envision a collaborative agreement in which a dentist establishes protocols concerning how treatment is to be done, but the dentist does not need to examine the patient before the hygienist can perform hygiene services.
SB 2618 is currently in the Senate Committee on Health and Welfare, while HB 2775 is in the House Committee on Health and Human Services.
Meanwhile, Illinois legislators are mulling proposals that would allow hygienists to work for healthcare facilities and perform hygiene services without patients first being examined by a dentist.
HB 4467 and SB 2957 require hygienists to have:
At least 2,400 hours of experience within the last 18 months or a career total of 3,000 hours
Entered a collaborative agreement with a licensed dentist
Certification in infection control and medical emergencies
CPR certification
HB 4467 is in the House Committee on Health Care Licenses, while SB 2957 is in the Senate Committee on Licensed Activities.
Other states currently debating similar "midlevel provider" legislation include California, Washington, and Kansas.