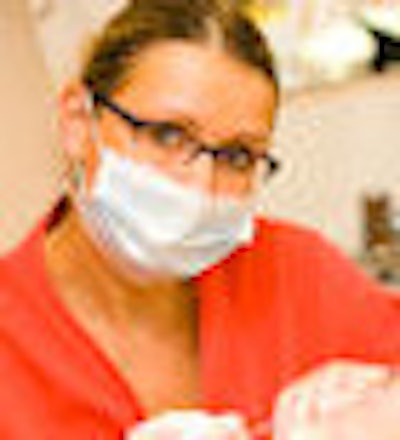 On July 6, the ABC television program "The View" featured a segment that "grossly misrepresented" the educational requirements and annual salary of dental hygienists, according to the American Dental Hygienists' Association (ADHA).
In the "Where Are The Jobs?" segment, financial expert Regina Lewis outlined what she considers to be a number of "hot" job prospects, including healthcare and retail. Then, in response to this question from co-host Sherri Shepherd -- "What about people who don't have college degrees?" -- dental hygienists topped Lewis' list (it's about three minutes into the show).
"Dental hygienist is a great example," Lewis said. "I only care if you know how to use this tool on that tooth." In addition, the graphic displayed behind indicated that the average hygienist's salary is $45,000.
Dental hygienists took to the ADHA Facebook page and the show's message boards in droves following the program, upset at the inaccuracies and misportrayals of the profession and taking the program to task for not doing its research.
ADHA leadership also responded quickly. In a July 9 letter to ABC, ADHA President Susan Savage, RDH, BSDH, included the official ADHA policy defining a dental hygienist as "a preventive oral health professional who has graduated from an accredited dental hygiene program in an institution of higher education, licensed in dental hygiene." In 49 states, an individual must graduate from an accredited dental hygiene program in order to qualify for licensure as a dental hygienist, the ADHA noted.
In addition, dental hygienists are qualified to provide educational, clinical, research, administrative, and therapeutic services supporting total health through the promotion of optimal oral health.
ADHA included the following data to dispute the inaccurate statement made on "The View" that a degree is not required to become a dental hygienist:
There are 334 entry-level dental hygiene programs in the U.S.; 290 of these offer associate degrees, while 53 offer baccalaureate degrees.
There are also 20 programs that offer either a master's degree in dental hygiene or related health sciences.
According to the Bureau of Labor Statistics (BLS), the median salary of dental hygienists in 2010 was $68,250 annually.
"In light of this information, ADHA asks that ABC and 'The View' provide the American public with an accurate portrayal of dental hygienists and the vital role they play in Americans' oral and total health," Savage wrote.
She concluded the letter by inviting ABC and other interested parties to visit the ADHA website, as well as the BLS' occupational outlook handbook, for more information about the dental hygiene profession.