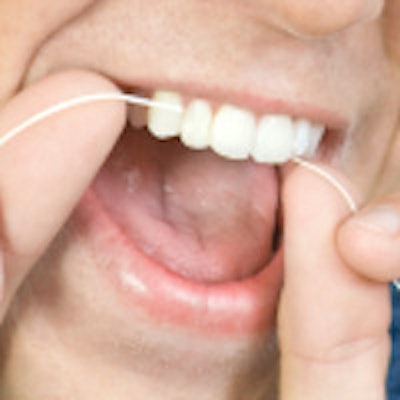 The alarm sounds and you hit the snooze button -- multiple times. Finally, looking at the clock, you realize you have exactly 23 minutes to get dressed, brush your teeth, grab a quick breakfast, get to the office, have your operatory set up, and enter the reception room to call back your first patient of the day.
Anxiety and stress start to set in as soon as you realize your patient is late -- 15 minutes, to be exact, and they are scheduled for BWX, full perio charting, and an exam. Even though you've worked into your lunch to make up for the lost time, you smile and provide every patient optimal treatment throughout the day. Of course, with this type of day-to-day activity comes stress and anxiety, along with hand, arm, neck, shoulder, and upper back pain.
I have always made a conscience effort to follow the rules of proper ergonomics, but nonetheless, I began to feel the effects of repetitive movement after only five years of working in a clinical setting. I realized if I wanted to last, I needed to make a change. The following chronicles my journey of realization -- both personally and in the office -- when it comes to finding alternatives. You'll see how exercise helps me and how alternative oral healthcare methods help my patients.
Looking for stress relief
Yoga, associated with benefits such as stress reduction and lower blood pressure, has been a main focus with individuals afflicted with musculoskeletal disorders. Dental professionals certainly fit into this category with disorders that can develop from repetitive movements and awkward postures, so I decided to give it a try.
When I first attempted the "easy" downward dog pose, the instructor properly aligned me and stood there for the full five minutes we were to hold the pose. Holding any pose for this amount of time is not easy, and I quickly began to realize the challenge yoga provided. I was determined to get this down and be the model student, no matter how difficult.
My grandmother always said, "Practice makes perfect." I kept that in mind, and soon enough I was a downward dog extraordinaire. My next goal was to master the headstand. I adopted Grandmother's advice once again and continued to practice. After about three months, I was able to successfully hold a headstand pose and basked in the feeling of triumph.
My next goal: the side crane pose (I'd recommend you refer to Google for a visual!). It had been roughly one year that I tried to conquer this particular pose when I realized Grandmother wasn't always right. There was no amount of practice that could result in being able to successfully stay in this pose. I decided to not let this get the best of me and adopted a different way of holding a similar pose. The new pose offered the same flexibility and strengthening benefits. Finding an alternative helped me achieve the same success.
In-office communications change
Even if you are not one to join in the yoga craze, think about something we deal with every day as clinicians, where practice doesn't always make perfect: flossing. I started my dental career as a surgical assistant for a top periodontal practice, and my primary goal was to teach patients how to properly floss around their newly placed implants.
We all know the drill and could teach it in our sleep. So why is it that most of our patients do not adapt to this habit, and, better yet, why do they make it look so difficult? A very good friend and I were discussing the topic one day, and she said, "I often wonder if my patients are bad students or if I'm a bad teacher." It hit me for the first time that it wasn't my patients who weren't getting it; it was me. I was teaching every patient the same technique every time they were in the office and expecting the same results. Just like me and my frustration with the side crane pose, I needed an alternate practice to recommend for my patients who just couldn't grasp the practice of flossing. The use of string floss may be the gold standard for interproximal cleaning, but if a patient will not adapt to flossing, why not have a backup plan?
Compliance is ultimately the key factor, but people tend to adapt to practices that are easy or at least attainable. I am not going to continue to recommend string floss to my patient who says, "I find it difficult to get my fingers in the back of my mouth." This type of patient would benefit much more from a product such as Philips Sonicare AirFloss, where the only thing the user needs to concentrate on is placing the guidance tip between their teeth, in the embrasure space, and pressing one button to achieve a quick and effective 60-second clean. The device can be filled with either water or mouthwash for an extra burst of freshness, an appealing draw for many patients.
Changing my approach to the side crane pose was needed to accomplish goals in my yoga practice, just as changing my approach and identifying alternatives to oral health instruction are needed to help my patients achieve their goals to have healthier mouths.
Monica Spannbauer, RDH, MBA, is the manager of professional education, Western Region, for Philips Consumer Lifestyle.
The comments and observations expressed herein do not necessarily reflect the opinions of DrBicuspid.com, nor should they be construed as an endorsement or admonishment of any particular idea, vendor, or organization.