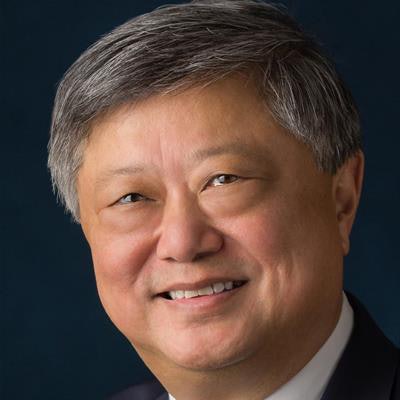 Richard Kao, DDS, president of the American Academy of Periodontology (AAP), sat down with DrBicuspid.com at the recent Chicago Dental Society 2019 Midwinter Meeting to talk about the academy's classification system for periodontal disease and the upcoming report on changing the gingival phenotype to prepare a patient for implants or orthodontics.
The new classification system was introduced in 2018 when the Journal of Periodontology published the proceedings from the World Workshop on the Classification of Periodontal and Peri-Implant Diseases and Conditions. The system also includes a recategorization of various forms of periodontitis and the development of a novel staging and grading system for the disease.
"This new classification system essentially allows us to customize a management approach for each patient depending on the extent of the disease, their dental anatomy, their systemic health, and the risk for further breakdown," he said.
Evolution of classification
Dr. Kao noted that when he was in dental school, there were essentially two classifications of periodontal disease: chronic and juvenile periodontitis.
"Since that time, we have found out that it's not a couple of diseases -- it's actually a half dozen or so," he said. "And while we know that, say, 80% of the time the disease progresses in a very predictable fashion, it's the remaining 20% of cases that the dental healthcare provider needs to know about."
The new system uses the cancer staging model and has a new research-influenced perspective on disease progression.
"The classification system views the disease not as a static entity but as something that can, and does, change," Dr. Kao said.
One advantage of the new system is that it's useful not only for periodontists but also for general dentists, hygienists, and even medical practitioners, he noted.
"Physicians see when a patient's medical conditions are changing," Dr. Kao said. "This system may help them be aware of what is occurring in the patient's mouth and guide them in terms of how we could best take care of our patients."
Dental educators
The academy first sent materials related to the new classification system to dental educators. This was a deliberate strategy, Dr. Kao noted.
"We have focused on teaching the dental educators how to recognize the predictable type of periodontal disease and also the warning signs of the more rapidly progressing varieties," he said.
The initial reaction has been very positive, and Dr. Kao looks forward to spreading the word on preventing and treating this disease.
"It's important for the message to be clear and understandable, and so we are developing an educational plan to inform various interest groups throughout dentistry," he said.