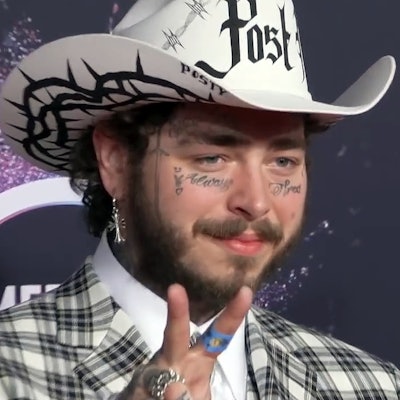 Austin Post, better known as U.S. rapper Post Malone, bit into a chicken nugget, dislodging a $600,000 diamond set in his fang and causing it to fall down a drain in Rome, according to a story recently published in Esquire.
Instead of diving into the hole to retrieve the 12-carat precious stone, he crafted a pair of pliers with a plastic tripod -- like the kind placed in pizza boxes to prevent the cardboard from collapsing onto the cheese -- to scoop up the gem. The custom-made diamond had been shaped and polished by jewelers and drilled into his tooth, according to the story.
Eventually, a dentist in Rome was able to put the diamond back in place right next to his other diamond tooth. A fan of luxury, the rapper has diamonds worth $1.2 million in his mouth.
Also, the incident became inspiration for his 2022 album, which he titled "Twelve Carat Toothache," according to the story.