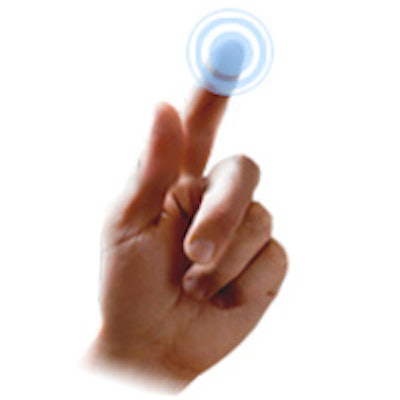 A California-based company, PorOsteon, has received U.S. Food and Drug Administration (FDA) clearance for its Phusion Metal-based medical device and plans to enter the dental market in the near future.
The company is the exclusive manufacturer of medical devices composed of Phusion Metal, a proprietary porous material developed to promote bone fusion. It could have numerous dental applications in the near future.
PorOsteon was founded by the Beta Group to identify and develop commercial applications for Phusion Metal. They recently received FDA 510(k) clearance to market the Phusion Metal Cervical Cage for the treatment of cervical disk disease.
The Beta Group is also the original founder of Nitinol Devices and Components (NDC), a supplier of nitinol applications (including dental applications), as well as nitinol rod and wire material. Like certain other metal alloys, nitinol can be made porous, with strength and osseointegration characteristics that make it a candidate for bone implants. Over a number of years, the Beta Group and NDC have worked together to explore engineered nitinol.
The Beta Group has already begun to evaluate the development of dental implant devices suitable for FDA clearance, studied commercial rollout, and initiated discussions with leading implant companies.
The company claims that the processes refined at NDC give its Phusion Metal nitinol alloy the following advantages over any other porous material:
"Implants containing Phusion Metal will be a much closer match in pore structure and elastic modulus to normal bone."
— Charles Garvin, director, PorOsteon Dental
Hydrophilic characteristics and superior capillary action, potentially allowing much more rapid and complete integration with cancellous bone
Closer match to the elastic modulus of cancellous bone, averting issues of stress shielding, which may interfere with normal bone development
Very high compressive strength, reducing the risk of implant failure
Controllable porosity and density, allowing implants to be customized to particular patient characteristics
Near-zero release of metal ions postimplant
The Cervical Cage is the first of a family of surgical devices to use Phusion Metal, according to PorOsteon. It is designed to address limitations of conventional spinal fusion devices, including excessive stiffness, cage migration, minimal bone apposition, and poor incorporation.
The company touts animal studies independently done under an FDA-approved protocol for a different implant application (spinal fusion), which showed dramatic and rapid osseointegration.
"Our testing has demonstrated that fusion devices must achieve an engineered balance among porosity, strength, and elastic modulus," said Gary Fanton, an orthopedic surgeon at Stanford University and co-founder of PorOsteon. "PhusionnMetal is the first implant material that addresses all three of these concerns effectively."
Now implants can be designed with a material that is both surgeon- and bone-friendly, he noted.
"The medical applications for Phusion Metal go well beyond spinal fusion," added Bob Zider, co-founder of both PorOsteon and NDC.
Charles Garvin, the director of PorOsteon Dental, told DrBicuspid.com that so far the company has only announced the potential use of Phusion Metal in implant design, but they are working on other applications in periodontics and orthodontics. These will be announced as they are further developed.
"Implants containing Phusion Metal will be a much closer match in pore structure and elastic modulus to normal bone than any available alternative, and bone integration can be faster and more complete," he added.
The company expects Phusion Metal dental devices to reach the market during the next several years.