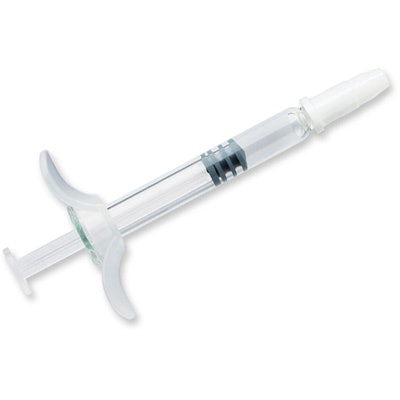 Since the start of October, companies have introduced new products ranging from a nasal anesthetic to a portable scanner, and more. Here is our monthly roundup of new products from companies such as St. Renatus, Brasseler USA, 3M, and more.
Anesthesia/sedation
Nasal spray anesthetic now available
Kovanaze from St. Renatus is available for preorder. Kovanaze enables dental anesthesia to be administered through a nasal spray without using a needle, according to the company. The product is indicated for regional anesthesia when performing a restorative procedure on teeth #4 through #13 and teeth #A through #J in adults and children weighing more than 40 kg.
Endodontics
Brasseler USA launches new handpiece
Brasseler USA introduced the a new handpiece, the NL 4500. It features a 45° angle head for improved visibility and posterior access, such as for treating impacted molars, according to the company. The handpiece also features a triple-port design that delivers a stream of water to the tip of the bur.
Hygiene
Denbur debuts interdental picks
Denbur released new interdental picks, the EZ-Pik and EZ-Pik Plus. The EZ-Pik is for normal spaces and features a knife-shaped tip that can be bent to any angle to remove food particles in hard-to-reach areas, the company said. The EZ-Pik Plus is for extra-narrow spaces and has a flexible, wire-free design and is designed to clean between teeth, orthodontics, implants, crowns, or bridges. Both products are sold 40 per pack.
Charcoal toothpaste launches
Health and beauty company Carbon 6 Lab launched a charcoal-based toothpaste containing all-natural ingredients, including activated charcoal, oral probiotics, and antimicrobial oils, according to the company. The toothpaste is available on the company's website and is expected to be sold in retail stores in 2017.
Dent Cache debuts natural whitening system
Dent Cache debuted a new ecological dental whitening system called the Natural+ whitening system. The system is a nontoxic formula with no heavy metals. The company's products are made of Dead Sea minerals, calcium, fluoride, and a gel that contains ecologically approved stabilized hydrogen peroxide.
New caffeinated toothpaste available
Power Toothpaste introduced a new toothpaste with caffeine. The caffeine is absorbed through the gums, and brushing with it provides the same energy as a cup of coffee, according to the company. The toothpaste, which costs $15, is available through the company's website.
New face mask line debuts
Sultan Healthcare debuted a new line of face masks, the Com-Fit Plush Natural Fit. The masks are available in all three levels of ASTM protection and contain a hypoallergenic inner material and a patented curved noseband, according to the company.
Imaging
3M releases new tablet scanner
3M introduced the 3M Mobile True Definition tablet-based intraoral scanner. It is rechargeable and can be carried between operatories without a cart or cords. The scanner can be used in various mounted positions or placed directly in the hands or lap of a patient. It can be unboxed and used to scan a patient in less than an hour, according to the company.
Orascoptic debuts new prismatic loupes
Orascoptic added a new line of HDL prismatic loupes. The loupes range in magnification from 3.5x to 5.5x and provide high-definition resolution and edge-to-edge clearness, according to the company The HDL line is available on the Legend, Rave, Rydon, Victory, XV1, and Rigid headband and is configurable as a through-the-lens or flip-up.
Air Techniques launches new camera
Air Techniques introduced the CamX Triton HD intraoral camera The camera has interchangeable heads and can be used for intraoral imaging and caries detection. The CAM head has a one-click autofocus button and takes high-definition pictures and video, according to the company. The Spectra head aids in caries diagnosis and plaque visualization.
Periodontics
Interleukin releases new inflammation management program
Interleukin Genetics released the Ilustra program for inflammation management, replacing the company's PerioPredict brand. It is offered as an employee benefit or through insurance carriers to help manage chronic inflammation in patients who have a genetic tendency to overproduce inflammation, the company said. The program includes a genetic test, educational outreach to the patient's care team, and reminders and content for patients, according to the company.
Restoratives
Keystone introduces new resin
Keystone Industries introduced the Clearmet thermoplastic resin. Designed for clear partial dentures, the resin is made of a monomer-free, nonallergic material that is stain-resistant and odor-free, the company said. It can it be adjusted, relined, and repaired. Small and medium-sized tubes come in packages of five and cost $55.75 and $68.05, respectively.
Komet USA adds 2 new instrument lines
Komet USA introduced two new lines of diamond instruments. Its PrepMarker instruments can be used for all-ceramic partial crowns, onlays, overlays, and other restorative procedures, according to the company. Each instrument shank is laser-marked with the defined preparation depth. The instruments come in four available sizes -- 0.5 mm, 1 mm, 1.5 mm, and 2 mm -- and a starter kit with two of each size also is available.
The Deep Purple line is for crown preparation. The instruments have uniformly sized, extra-coarse diamond grains embedded in the instruments, according to the company. The heads come in three sizes: 1.6 mm, 1.8 mm, and 2.1 mm.