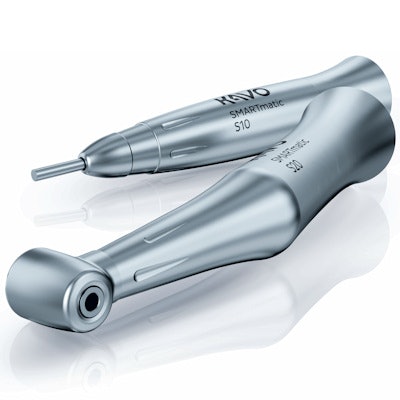 A highlight of the California Dental Association's (CDA) upcoming CDA Presents 2017 meeting in Anaheim, CA, will be the many products on display in the exhibit hall. Here we bring you a preview of these products.
Part one of our preview of new products on display at CDA Presents included endodontic, hygiene, and imaging products. Part two of our preview includes CAD/CAM, anesthesia and pain management, and restorative products.
CAD/CAM products
Nobel Biocare features zirconia restorations
Nobel Biocare will highlight the company's multiunit restorations at the CDA Presents meeting.
The NobelProcera zirconia restorations can be used for cemented and implant bridges.The multiunit restorations are composed of multilayered full-contour zirconia and can be used with cemented and implant bridges, according to the company.
See the restorations at booth No. 1434.
Anesthesia and pain management products
Gingi-Pak introduces new anesthetic
Gingi-Pak has introduced a topic gel anesthetic in syringe form.
The Gingicaine oral anesthetic gel syringe contains 1.2 mL of gel that allows the anesthetic to be delivered directly into the sulcus without having to numb the patient's whole mouth. The proprietary microneedle tip features a 7-mm gauge mark and rounded end to eliminate poking or tearing the sulcus during delivery. The 20% benzocaine formula has an onset time of 15 seconds.
See the product at booth No. 1433.
Restorative products
Bisco highlights resin cement
Bisco is highlighting the company's self-adhesive resin cement.
TheraCem is a dual-cured, calcium- and fluoride-releasing, self-adhesive resin cement. It can be used for luting crowns, bridges, inlays, onlays, and posts. The cement bonds strongly to zirconia and most substrates and offers easy cleanup.
See the cement at booth No. 410.
Essential Dental promotes multisurface cement
Essential Dental Systems is promoting a multisurface resin cement.
The Envy resin cement offers tack curing for easy cleanup. It comes in three shades: translucent, white opaque, and A2. The cement adheres to zirconia and other surfaces.
See the cement at booth No. 632
KaVo introduces new handpieces
KaVo has introduced a new line of handpieces.
The SMARTmatic low-speed series includes both straight and contra-angle handpieces. The handpieces have ceramic sliders within the clamping system for enduring and secure tool holding. They are made of rust-free stainless steel.
See the handpieces at booth No. 1334.
Editor's note: No fee was paid to DrBicuspid.com for inclusion in this editorial feature.