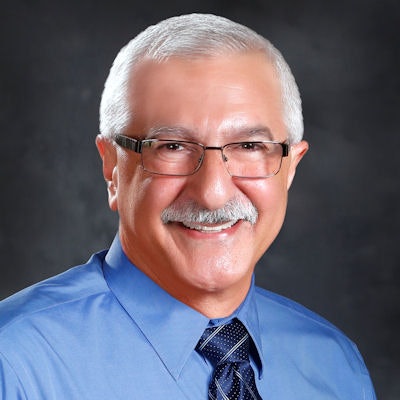 Although the leading health and medical organizations such as the ADA, the World Health Organization, and the American Academy of Pediatrics endorse community water fluoridation, critics continue to attack this public health practice. A few years ago, opponents were pleased when the U.S. government's National Toxicology Program (NTP) proposed to conduct an animal study examining the effect of fluoride on learning and memory.
In fact, in a December 2015 release, the Fluoride Action Network predicted that NTP's study "could end fluoridation." So why have fluoride critics been conspicuously silent since the program released its study in the journal Neurotoxicity Research (February 5, 2018)?
The answer, in my opinion, is clear: The researchers' findings contradict the critics' assertions that fluoride negatively affects cognitive ability. The NTP study examined rats that consumed food and water with varying exposures of fluoride during their prenatal development through their adulthood. At these exposures, the researchers reported that they "observed no exposure-related differences in motor, sensory, or learning and memory performance" for any of the nine different tests they performed.
Yet here we are, four months after a major study was released, and critics are ignoring the NTP's findings. This contrasts sharply with how the public health community has responded when studies have been published about fluoride. Regardless of what those studies have revealed, I have been willing to talk to news reporters and health officials, and so have many of my colleagues.
Both before and after results of a fluoride study was published in Environmental Health Perspectives (September 19, 2017), I spoke at length with a CNN staff writer on background about the study. I wanted her to understand the impressive research that has been conducted on fluoride's effectiveness and safety. I joined others in pointing out that co-authors of the Mexican study were urging that their findings be interpreted with caution. But that didn't stop opponents from spinning the study to fit their fear-based messages.
For the past 50 years, whenever concerns have been raised about fluoride's safety -- even ones that might seem to lack legitimacy -- researchers in the public health community have responded appropriately. The NTP study is only one example.
"Any community that stops fluoridating its water is jeopardizing the health of its residents."
Moreover, when opponents asked the Environmental Protection Agency to ban the most commonly used fluoride additive for water, the agency's experts carefully reviewed their petition before rejecting this request. Time and time again, when the scientific analysis doesn't fit their narrative, critics simply resume their "toxic" refrain.
Opponents will always say we haven't conducted enough studies about fluoride and fluoridation. Never mind that nearly 57,000 studies about fluoride are cataloged in the National Library of Medicine's database. In addition, more than 6,400 studies have been published on fluoridation specifically.
According to the Association of State and Territorial Dental Directors, opponents fail about 80% of the time when they campaign to end a local water fluoridation policy. On the one hand, that's a good percentage for those who care about healthy teeth. On the other hand, we shouldn't accept or downplay our losses. Any community that stops fluoridating its water is jeopardizing the health of its residents. Let's do more to get the word out, sharing the NTP findings and other compelling research showing that fluoride is a safe way to prevent tooth decay.
Johnny Johnson Jr., DMD, is the president of the American Fluoridation Society.
The comments and observations expressed herein do not necessarily reflect the opinions of DrBicuspid.com, nor should they be construed as an endorsement or admonishment of any particular idea, vendor, or organization.