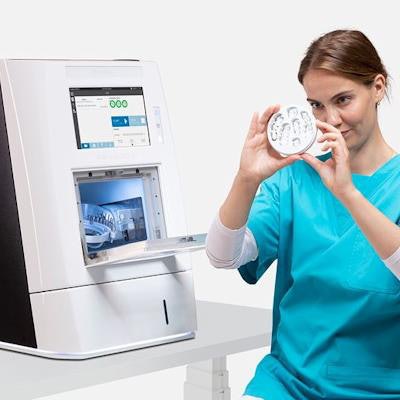 Planmeca has launched PlanMill 60 S, a 5-axis milling unit geared toward dental laboratories and technicians, as well as dentists seeking to produce more-advanced dental restorations and applications at their practice.
Capable of wet and dry processing of different materials, PlanMill 60 S can be utilized to mill discs and blocks, as well as prefabricated titanium and cobalt chrome abutments, according to the company. It can process zirconium dioxide, glass ceramics, composites, polymethyl methacrylate (PMMA), and wax.
The unit produces various dental restorations, custom implant abutments and bars, partial frames, bite splints, and dentures, Planmeca said.
A variety of material holders can be used with the milling unit; a half-open blank holder, for example, enables PlanMill 60 S to produce restorations for the anterior area, the company said. The clamping holder can also be changed in the milling chamber when needed.
The milling unit can be used with Planmeca's PlanCAM software.