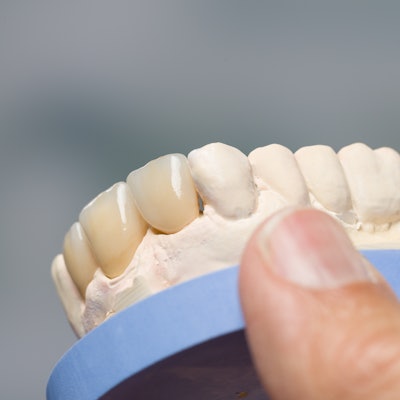 Roland DGA's DGShape Americas business group has introduced the new DWX-52D Plus dry mill and DWX-42W Plus wet mill.
The new five-axis DWX-52D Plus features a redesigned and optimized spindle and assembly, as well as material management, tool control, and improvements for optimum dry-milling performance. The newly engineered spindle offers 1.9 times greater gripping power, the ability to accommodate 3-mm tool sets, increased compatibility with polycarbonate denture and provisional materials, and faster milling of hybrid resins, polymethyl methacrylate, and zirconia.
Furthermore, an included disc adapter rack allows for cleaner, expandable material storage while the mill's optional C-clamp accessory and included standard material adapters accelerate material disc exchanges. When tools reach their life expectancy, the mill's intelligent tool control automatically replaces them.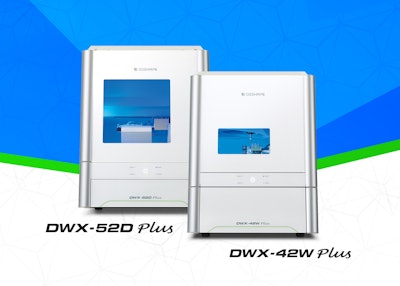 The new DWX-42W Plus wet mill features a newly designed spindle that has a shaft wall that is approximately four times thicker than its predecessor, and it increases material compatibility. Also, it comes bundled with new MillBox DGShape Edition CAM Software that improves workflow by providing a quick mill option, a choice of fast or high-quality milling applications, and a multiple job setup feature.
Finally, users of the new mills have free access to DGShape Cloud performance visualization software, which allows users to monitor and collect data for multiple DGShape mills from one location and upgrade with the new inventory management software function.