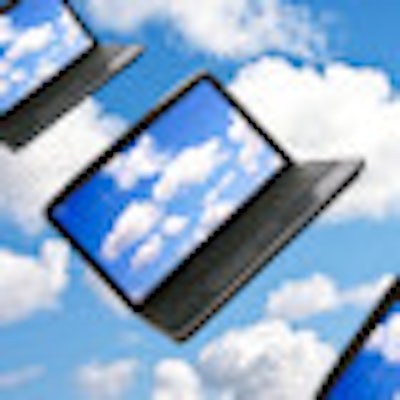 A Japanese team is proposing that 100% of the country's dental records be digitized and stored using cloud computing.
This is to ensure that dental records cannot be lost -- a problem that has plagued the quest for the identities of victims of last year's tsunami, leaving 600 unidentified. More than half of the area's dental offices and dental divisions in general hospitals were destroyed by the tsunami.
The team members, from the area hardest hit by the disaster, outlined their proposal in a poster presentation this week at the American Medical Informatics Association 2012 annual meeting in Chicago.
"We still have more than 600 dead bodies of which the identities had not been determined as of March 2012. The heavy damage suffered by the dead bodies make it difficult to identify them," noted lead author Shin Kasahara, DDS, PhD. "Furthermore, dental records are not available because a majority of the antemortem dental record data were lost in the tsunami."
Dental records destroyed
More than 15,000 people died in the aftermath of the 9.0-magnitude earthquake that struck the Tohoku district of eastern Japan on March 11, 2011. Earthquake-resistant buildings were constructed in the country after the massive Hanshin earthquake in 1995, hence relatively few people died in last year's quake. However, the scale of the subsequent tsunami brought the death toll to 15,836. Another 2,872 people were injured, and 3,650 are still missing and presumed dead.
"We have severe problems with respect to the digital dental x-rays."
— Shin Kasahara, DDS, PhD, Tohoku
University Hospital
Dr. Kasahara and his colleagues from the Tohoku University Hospital provided emergency relief and medical and dental care in the afflicted areas during the disaster. They also assisted in the identification of tsunami victims, using dental radiographs and gypsum models of the oral cavity.
In Japan, less than 50% of dental x-rays are in digital form, and almost all digital information is stored in onsite computers, the study authors noted. As a consequence, many tsunami victims' records were not retrievable, and their identities may never be known.
Cloud computing still in the distance
Dr. Kasahara and his colleagues are starting to push for a switch to fully digital dental records and cloud computing, if several technological and funding barriers can be overcome.
Tohoku University dentists began using a digital x-ray system in January 2010. The radiographic images are stored with other medical images on the hospital information system, which is an onsite mainframe computer system.
"However, we have severe problems with respect to the digital dental x-rays," Dr. Kasahara told DrBicuspid.com. "We do not have the 'international standard of dental x-rays' in the DICOM (Digital Imaging and Communications in Medicine) system. We have been trying to achieve this for the last couple of years, but we haven't had a good result yet."
Dr. Kasahara and his colleagues now also digitize dental casts. They started this in 2005 using the assistance of the Japanese company Digital Process. The group intends to switch to high-speed data acquisition, which is a prerequisite for cloud computing.
"Currently, we gather 3D data using a dental CAD/CAM system, but this is slow. I want to make shooting as quick and easy as snapping photos," Dr. Kasahara said. "Also, unfortunately, this measurement and display system for digitized dental casts requires a standalone computer system, so it currently is not compatible with the goal of storing data offsite."
He and his colleagues are proposing that the funds for converting to 100% digital and offsite dental record storage should come from a nationwide increase in treatment fees, a portion of which would be used to pay for this project.