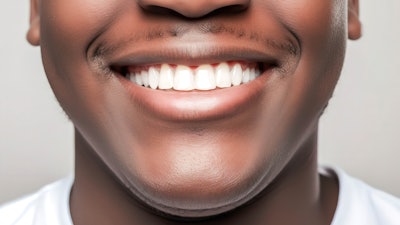 3D-printing service provider Boston Micro Fabrication has entered the dental market, launching UltraThineer.
Projection micro stereolithography technology allows the 3D-printed veneers to be made three times thinner than traditional tooth coverings, according to the company. Currently, veneers are manufactured to a thickness of approximately 0.5 mm or more and require extensive preparation of the existing teeth.
UltraThineers are zirconia veneers, have a thickness of 100 µm, and require little tooth preparation, with the goal of preserving as much enamel as possible, the company said. Following review by the U.S. Food and Drug Administration, the veneers are expected to be available in the spring of 2024.