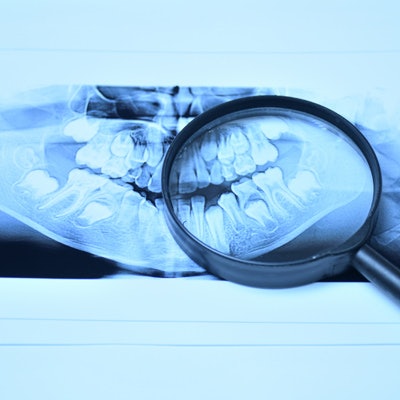 A mother in Colorado is considering suing after she discovered a CT image that showed a large screw embedded in the jaw of her 5-year-old daughter, which likely was left there during a surgery when she was an infant, according to news reports.
Though Kayla Hilbert had the screw removed in October 2019 and has recovered, her mother Amber Hilbert was disheartened by the response she received when she notified clinicians about her discovery.
Hilbert was looking through her daughter's medical records when she stumbled upon an image from an old CT scan that showed the screw in her jaw. Kayla's medical records are extensive because she was born with an abnormally small jaw and a cleft, which caused eating and breathing difficulties. She has undergone eight surgeries since her birth.
When she brought the image to the attention of a doctor, Hilbert said the doctor brushed the discovery off, noting it was probably left behind from one of her daughter's early surgeries.
Hilbert was troubled by the response and was upset that her daughter had to go through another surgery to get the screw removed. Her jaw bone was cut on both sides and plates were screwed into it. Finally, her daughter is pain-free. Her mother believes that the screw was likely the reason her jaw hurt whenever she touched it.
Hilbert said she publicized her daughter's ordeal as a warning to other parents. She said she hopes other parents pay closer attention to their children's medical records.