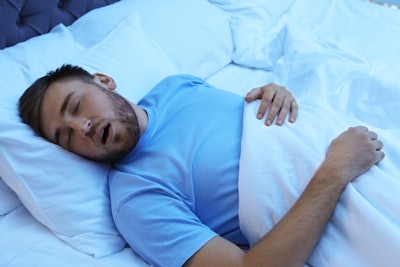 Glidewell's obstructive sleep apnea device, Silent Nite mouthguard, is now eligible for reimbursement from Medicare.
The night guard is pricing, data analysis, and coding (PDAC) contractor-verified for Medicare reimbursement under code E0486. This is the second PDAC-approved option in Glidewell's Silent Nite portfolio. In 2022, the Silent Nite with Glidewell Hinge was introduced.
Silent Nite treats snoring and apnea by shifting the lower jaw forward into a therapeutic position during sleep, which activates muscles and ligaments to prevent the airway from collapsing.