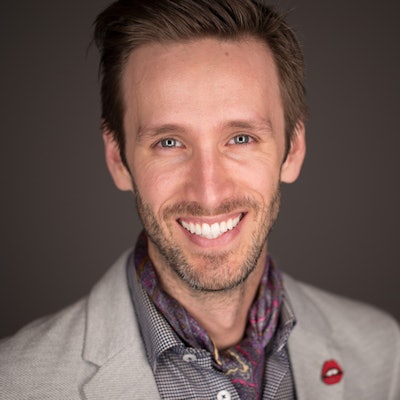 The promise of artificial intelligence (AI) has long been on the horizon. In the last several years, we've started to see the first AI-powered solutions for dentistry hit the market, but we're told the best is still to come.
In fact, some surprises may be in store when it comes to how AI will impact the dental industry. Though headlines have focused on either the truly sci-fi (robot arms performing surgery) or the mundane (scheduling chatbots), we should be looking to AI to improve just about every manual, error-prone process in the field of dentistry.
Because AI technology has been both shrouded in mystery and stigmatized, we brought in Kyle Stanley, DDS, to illuminate the topic and highlight five things we can expect from AI in the coming decade. Dr. Kyle Stanley provides his perspective as a dentist in private practice, a clinical researcher, and the co-founder of artificial intelligence company Pearl, where he serves as chief clinical officer.
The key takeaway from the podcast? AI's biggest impact may not be in the dental office at all, but it will definitely touch every professional in the field. Take a listen below.
To further help dentists understand artificial intelligence and how it will impact dentistry, Dr. Stanely has produced an excellent in-depth webinar "What is AI?" which is available instantly and highly recommended.
And what are the five things that we can expect from AI in this decade?
Improving clinical workflow: AI will automate manual processes and offer more flexible ways to work on patient plans. No more typing during patient interactions when AI can "listen in" and do your charting for you, or your hygienist. No need to wait until a patient is physically in your office to work on smile design when you use biometric AI programs.
Increasing practice efficiency: Natural language processing will give us the ability to analyze scheduling conversations, phone calls, and charts to uncover opportunities to improve how we run our practices, identifying gaps and oversights that would otherwise go undiscovered. When applied across practice groups and larger patient populations, AI will provide the intelligence needed to inform everything from hiring and firing to reordering supplies.
More precise diagnostics: AI promises greater precision and accuracy in diagnostics. Dentists will be able to instantly tap into the wisdom of thousands of dentists from around the world with AI tools that have been trained to identify common pathologies from dental x-rays. Long-term, AI will deliver diagnostics that are exponentially more precise than any single dentist could possibly provide and serve as the new standard of care.
Improving dental restorations: AI techniques including computer vision and machine learning will bring about a new standard of precision and speed in the production of dental restorations. Labs will use AI to know from the start that they're using only high-quality scans to make perfect-fit restorations superfast.
Fixing insurance: AI will perhaps have the biggest impact outside of the dental office, addressing the elephant in the "room" of the dental industry: processing of dental claims and the payment of benefits. Dr. Stanley explains how AI may completely upend the old-school system that has exasperated dentists for so long.
Kyle Stanley, DDS, is a dentist in private practice in Beverly Hills, CA, a former faculty member at the University of Southern California Herman Ostrow School of Dentistry, the and chief clinical officer at Pearl, which is deploying AI to improve the dental industry for patients, practitioners, and insurers. To learn more how AI will improve the dental industry and oral health, download the guide "Open Wide: How AI is Reshaping the Future of Dentistry," available online on the Pearl website.