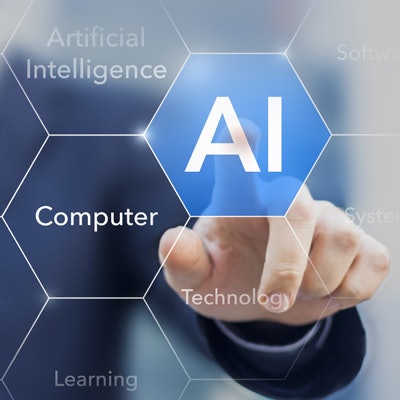 The Dental AI Council (DAIC), a new nonprofit dedicated to artificial intelligence (AI) in dentistry, has highlighted results from its first major study showing dentists don't often agree on a dental diagnosis or the cost of a resulting treatment plan.
Researchers asked 136 practicing dentists in 14 countries to review full mouth radiographs, diagnose pathologies, and propose a corresponding standard cost treatment plan. The DAIC analyzed the results, which the organization published as a paper on its website.
The surveyed dentists did not unanimously agree upon the existence of tooth decay in any of the radiographs, the DAIC reported. Furthermore, when some dentists did agree that decay existed, they still disagreed on the severity, penetration level, and potential for recurrence.
At the high end, 81% of dentists agreed when identifying the presence of nonmetallic fillings, 65% agreed on the presence of impacted molars, and 63% agreed on the presence of recurrent decay. However, fewer than 50% of dentists agreed on a diagnosis in the vast majority of cases, the report showed.
In addition, the dentists' diagnoses and treatment plans varied greatly. Notably, three-quarters of U.S.-based dentists suggested extracting a tooth identified as impacted, but only one respondent outside of the U.S. proposed extraction.
The research team also estimated the cost to treat the whole mouth by extrapolating from the costs assigned to each treatment case. Whole mouth treatment costs varied widely for the study cohort, with the highest cost plan ($36,000) being 20-times higher than the lowest cost plan.
The study provides new insight into treatment planning and cost inconsistencies among practicing dentists around the world. The researchers said the amount of variability is troubling, especially because treatment inconsistencies directly impact patients and insurer costs.
"For a study tethered to standardized costs to show fee differentials of $30,000 or more is disconcerting," stated Dr. Sanjay Mallya, PhD, a DAIC founding member and chair of oral and maxillofacial radiology at the University of California, Los Angeles (UCLA) School of Dentistry, in a press release. "My hope is that this study will provide a little gut check for the industry, and that, as the DAIC rolls out additional research in 2021 and beyond, we'll bring more evidence like this that inspire efforts to establish more consistent standards of dental care."