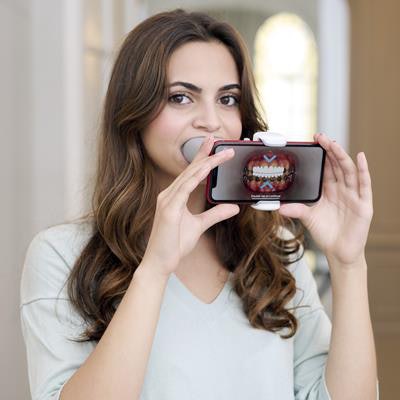 DentalMonitoring has launched ScanBoxPro, a new portable artificial intelligence (AI)-powered device for monitoring dental and orthodontic treatment such as aligners, braces, and retainers.
Patients take ScanBoxPro home, and dental professionals use it to monitor orthodontic treatment remotely. It features a cheek retractor tube to pull the cheeks and lips from the tooth and gum surfaces during scanning and a smartphone holder, according to the firm. Patients transfer images to their dentist through an app.
The device can be used with patients 6 years and older, the company said.