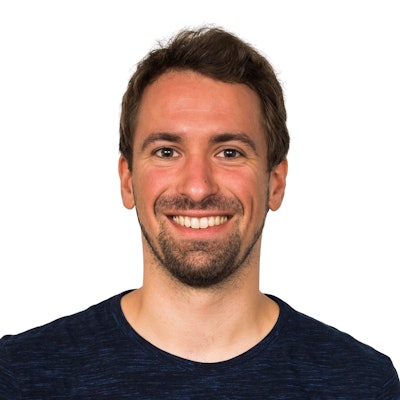 Whether asking Siri or Alexa to set a timer, unlocking a smartphone using its face ID, or getting customer service help online from a chatbot, we rely on artificial intelligence (AI) every day. In medicine, patients and providers alike are already benefiting from AI.
By analyzing patient data and other information, AI helps doctors deliver more accurate diagnoses and treatment plans, leading to better patient care and outcomes. These benefits extend to dentistry, making dental practices and dental service organizations (DSOs) more efficient while improving the patient experience.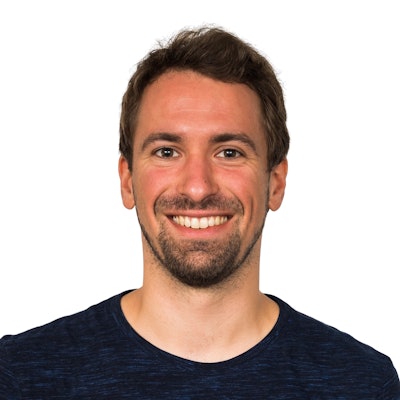 AI has the power to enhance how a dental practice operates and will soon touch every single step of the value chain, including helping dentists, dental practices, and DSOs, in their respective roles, improve everything from x-ray analysis to treatment planning and case acceptance.
As more solutions hit the market, the best-prepared practitioners stand to gain the most. Simply purchasing some shiny new tech for your practice isn't enough to guarantee that it will work. If you want your team to succeed with its new AI tool, you need an implementation strategy, training, and dedicated support to ensure full adoption and success.
The role of leadership and change management
Change management is a method of transitioning or transforming an organization's goals, processes, or technologies. It aims to execute strategies to affect or control change and help people adapt.
Many experts specialize in change management, and thousands of books exist on the topic, each with its own take. Still, the key overarching themes remain the same across the board: Change is necessary for evolution, but it can be challenging.
When it comes to implementing new resources like AI in your organization, it might be more multifaceted than you expect. But challenging does not mean impossible.
Research from Prosci, a firm exclusively dedicated to change management research and best practices, reveals that, indeed, a structured change management approach contributes to company success. Their recent study indicated that those who applied a structured approach were 33% more likely to experience good or excellent change management effectiveness than those without a plan.
The most successful new or emerging technology implementations come when the leadership team is fully aligned on the entire process. When the executive team is on board, they can better distill the value across the whole company.
Change management enables you to make the most of your investment by helping you understand how AI will impact your processes, systems, employees, and patients. If you're going to introduce this new resource to your business, here are five essential things you can't overlook.
1. Identify and communicate your AI deployment goals.
Before rolling anything out companywide, leadership must firmly establish the goals and the deployment process. Understand the purpose of the new AI tool, why your team needs it, and what you intend to achieve through this new resource. Formulate answers to these questions so you can relay them to your staff when the time comes to introduce the AI solution.
Team adoption is essential, so take the time to create a frictionless learning process. Getting your team's buy-in to a new digital resource can be challenging if your operations are already working well.
However, just because they are working well doesn't mean that you can't introduce new efficiency gains. Does the AI implementation reduce manual tasks for teams? Does it save time or significantly increase the team's ability to focus on more strategic or patient-centered work?
Ask yourself: Am I making things more complicated by adding this tool? Am I confident we will use it and that the process will work? What are the potential downsides? You need to be able to explain your answers to those working with you.
If you're relying on the tool to function as an objective opinion built-in to your diagnostics, you should highlight that benefit. It's up to you to explain the advantages of adding to your existing methods and how it will enhance how you work with patients. Being transparent about who will be impacted by changes and ensuring the rollout goes smoothly will encourage your team to embrace the change.
2. Promote the upskill opportunities for AI.
Implementing AI into your practice will require a learning curve. If you expect that your team will need to learn new skills, you should set them up for success with the proper training.
Without adequate time to familiarize themselves with your new solution, your staff may resist using it altogether, becoming disgruntled and potentially sinking your investment. Developing a working knowledge of this technology won't happen overnight; however, education can help your employees build confidence and overcome potential anxieties. As part of this effort, promote the benefits of learning and having access to advanced technologies, as well as how it sets the company apart.
3. Designate resources that bolster adoption.
Introducing AI or other cutting-edge tools in a business is rarely a "set it and forget it" process. If you don't provide the proper resources to make implementation a success, employee frustrations may arise.
Is your team equipped with the skills to use the technology? How does using AI affect their current workload and process flows? Does the technology require hiring someone for a specialized function to manage it? Establish upfront what your practice needs to make the deployment successful, including what is expected of every current or future employee.
As part of this adoption process, it's beneficial to dedicate someone to developing a strategic rollout plan for your new tool. When creating or reviewing this strategy, you should detail each person who will be impacted and define any training they will need. Having a detailed plan set up ahead of time will allow you to hit all the necessary benchmarks as your team starts to leverage your new technology.
4. Emphasize the patient experience.
AI for dentistry automates specific tasks and allows your team to focus more on providing quality care. These tools help dentists deliver faster, more accurate diagnoses, enabling better preventive care and providing substantial cost savings for patients by reducing invasive care for severe conditions.
Everyone in your practice, from receptionists to doctors, should be focused on creating an environment of compassion and understanding that comforts your patients. When your patients have a positive experience and don't feel they are just a number, they'll trust your advice and are more apt to follow treatment recommendations and return for future appointments.
5. Check-in regularly.
If you can tick all the above boxes, your AI deployment should be a success. Of course, bumps in the road occur. That's why following up frequently with your team is essential. Consistent check-ins will help keep everyone on track and allow you to modify and improve your rollout plan as necessary. It also demonstrates your investment in the success of your employees.
By using a systematic change management approach to rolling out your AI dental assisting platform, you can maximize your investment and mitigate disruptions to your team. This process can also allow you and your staff members to hone leadership skills and expand their dental expertise. Focus on the positive outcomes, stay open, and communicate with your team, and your business will move into a new phase with improved diagnostics and unparalleled patient experiences and outcomes.
Florian Hillen is the CEO and founder of VideaHealth, a dental technology company that uses AI to detect diseases in dental imaging. Previously, Hillen conducted research centering on the intersection of engineering and social science at the Massachusetts Institute of Technology (MIT)'s Institute for Data, Systems, and Society and at Harvard Business School. He also worked for McKinsey & Company and founded Ninu, a digital healthtech startup. Hillen holds two master's degrees from MIT in computer science and technology policy and a bachelor's degree in management and technology.
The comments and observations expressed herein do not necessarily reflect the opinions of DrBicuspid.com, nor should they be construed as an endorsement or admonishment of any particular idea, vendor, or organization.