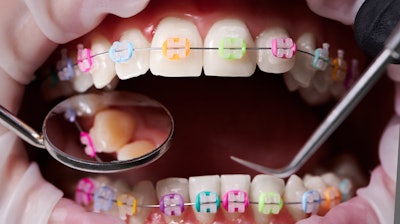 DentalMonitoring has launched ScanAssist, the only artificial intelligence (AI)-guided scanning process available in orthodontics, according to the company.
ScanAssist helps patients complete their scans with AI-guided instructions and real-time feedback. The feature provides patients with a game-inspired experience, including visual and audio cues designed to increase motivation and compliance.
ScanAssist is the newest feature added to the DentalMonitoring app, which uses software and AI to detect more than 130 intraoral observations for braces and aligner treatments.