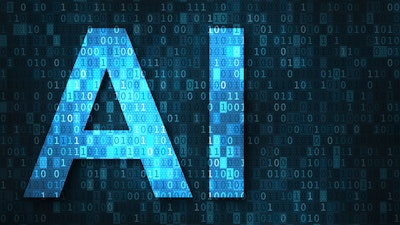 In recent years, the dental industry has experienced significant advancements and growth with the integration of cutting-edge technologies, specifically artificial intelligence (AI). There are many benefits to dentistry that AI can deliver, and consumers agree.
A new consumer survey from Weave showed that 65% of consumers are open to providers using AI in their practices, and 67% believe it's likely that it will become a common tool used in healthcare settings. Although 88% of Weave customers (who are healthcare providers) claim they have yet to incorporate AI into their daily operations, nearly 2 in 5 (38%) agree that AI could help them improve patient care or experience at their office.
More than 1 in 3 consumers (37%) believe that AI can make healthcare more accessible to all. This number increased among younger generations, with 44% of millennials echoing the same sentiments. The survey also reported that 40% of millennials and 47% of Generation Z believe that AI will allow them to schedule appointments more easily.
As labor shortages and burnout continue to impact the healthcare industry, AI might be the solution to diminish administrative work, free up provider time, and improve patient experiences, according to Weave. Currently, 1 in 3 consumers (34%) are only somewhat satisfied with the level of technology that their healthcare provider offers and believe they should offer more modern technology. Similarly, 36% of consumers claim that they would switch healthcare providers if another provider was using AI in their practice and their current provider was not -- and that number increased among younger generations, with nearly half of millennials and Gen Z agreeing with that statement.
The survey was commissioned in August 2023 by Weave and sent to 1,000 U.S. adults ages 18 and older to learn their opinions on AI in healthcare. Weave also surveyed 267 customers, including office managers, practice owners, and providers, in August 2023 to uncover provider interest and utilization of AI.