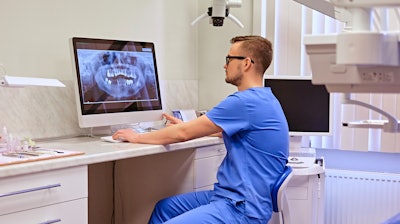 Bola Technologies' artificial intelligence (AI)-based Clinical Notes software now is available for use with any dental practice management system.
The software offers voice transcription, as well as the feature Wake Word, which delivers hands-free charting. To begin charting, users say, "Hey, Bola" and "Stop, Bola" when they are finished. Clinical Notes is trained on using dental vocabulary, improves its AI use over time, and is compatible with any desktop electronic health record system.
Previously, the software could only be integrated with Bola-supported practice management software. In the coming weeks, the company will introduce templates that users can edit and integrate into their voice-based workflow of Clinical Notes, the company added.