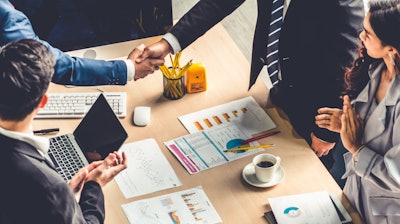 Revenue cycle management software provider Vyne Dental has acquired dental billing and payment software provider Simplifeye.
Simplifeye's payment tools will be integrated into Vyne's web-based dental billing platform Trellis. Vyne stated in a press release that the acquisition will further its mission of simplifying the process of claims and attachment management while accelerating revenue growth for dental practices.
Additionally, the company added that dental service organization executives and doctors can get a discount to attend Amplify 2023, a technology conference sponsored by multiple companies, including Vyne and Simplifeye. Use promo code VYNE100 to receive $100 off the registration fee. The conference is being held in Charleston, SC, May 10-12. To learn more, visit the Amplify website.