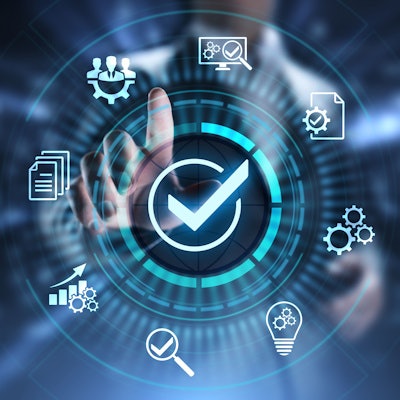 The U.S. Food and Drug Administration (FDA) gave 510(k) clearance to Vivos Therapeutics' daytime-nighttime device for obstructive sleep apnea (OSA).
Clearing the appliance as a class II device allows for a completely new treatment regimen for mild to moderate OSA, according to the company. When the regimen is combined with protocols associated with the Vivos method, it opens a patient's airway by expanding the palate and training the tongue to rest in the proper position. Also, it converts a patient's breathing pattern from oral to nasal breathing.
According to study results, which Vivos Therapeutics provided as part of its submission to the FDA, 97% of patients achieved the desired outcome when using the device, and 98% of patients were highly satisfied or very satisfied and likely to recommend the treatment to a friend.
For several years, the device has been marketed for orthodontic treatment, including expansion of the jaw and positioning of the teeth in adults and children. It will remain available for those uses, the company stated.