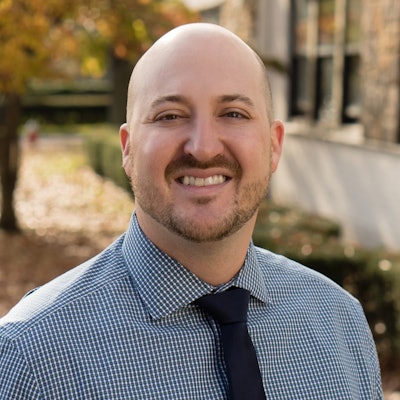 Within the medical community, there's a collective determination to continue identifying and developing better treatment solutions for patients using new and cutting-edge technology. The available options are constantly evolving and improving, enabling better patient outcomes than ever before. For example, today's heart surgeons wouldn't follow the same steps that were adhered to years ago simply because we've advanced beyond that.
This line of logic can and should be applied to the dental industry, but common procedures like root canal therapy are sometimes still conducted using traditional methods that have been practiced for more than 30 years -- even though better file systems, microscopes, and irrigation techniques exist.
As an endodontist, I'm a firm believer in incorporating innovative technology into my practice to optimize my chances of success. I use a combination of cone-beam computed tomography systems, digital radiography, dental operating microscopes, and the GentleWave system almost every day to help me properly diagnose and treat my patients as efficiently and comfortably as possible.
Improved root canal treatment
For many people, root canal treatment is one of the scariest and most uncomfortable procedures imaginable due to past experiences or preconceived notions. Knowing this, cultivating a positive and easy experience for my patients is highly important to me.
I implemented the GentleWave system with CleanFlow technology just over a year ago to improve the root canal procedure process for my patients, my staff, and me. Designed to treat tooth decay by cleaning and disinfecting the microscopic spaces within teeth while saving tooth structure, the system offers a better alternative to traditional treatment.
As most clinicians know, a successful endodontic procedure has little to do with instrumentation and much more to do with cleaning the tooth. And, in my experience, no technology that cleans the tooth as efficiently as the GentleWave system. I can confidently state that it provides better cleaning and disinfection than any alternative.
Additionally, the GentleWave system facilitates the treatment of difficult anatomies and can even be used for patients with problematic teeth. Because it provides a heightened level of consistency and predictability, the GentleWave system has optimized my workflow and made it easier to plan for and schedule patients throughout the day.
Since adopting the system, my staff has gotten more involved in the procedure process. In turn, this frees up my time for completing other tasks, addressing emergency situations, and more. And perhaps most importantly, most GentleWave procedure patients are pleasantly surprised at how quick and painless the end-to-end process is and are relieved that it can be conducted in just one visit.
As endodontists, we don't control what comes after the root canal procedure itself -- restoration. However, with the GentleWave system, I am highly confident that my patients are set up with a strong foundation for long-term success.
Implementation process
As someone who likes to jump headfirst into new things, implementing the GentleWave system into my practice was a smooth process. My staff and I received in-office training and reviewed resources and videos online that made it incredibly easy to use from the start.
While I understand that it can be overwhelming for some to begin using new technology, the benefits almost always outweigh the initial learning curve.
A tech-savvy practice
When I first opened my practice in 2017, I decided that I would work toward incorporating as much technology as possible to help boost overall patient satisfaction. In addition to using tools like the GentleWave system, I also prioritize automatic appointment reminders, digital check-ins, paperless payments, and more.
Ultimately, I aim to create the best all-around environment and a seamless experience for my patients. Not only does it encourage retention and referrals, but it also helps differentiate my practice from others. While I know that many factors are at play when it comes to patient satisfaction, I am proud to run a practice with more than 280 five-star reviews.
Professional education
It's important for clinicians, including both general dentists and endodontists, to continue learning and attending lectures on a regular basis. If you're not prioritizing your education, you're simply not going to be fully up to speed on what tools are available to you.
I encourage you to venture out of your comfort zone by researching and investing in innovative technology that will help you advance as a professional, grow your practice, and, of course, elevate the overall patient experience.
To learn more about the GentleWave system, please visit https://gentlewave.com/doctor/gentlewave-system.
Dr. Matthew Tangredi graduated from Stony Brook School of Dental Medicine, where he received his Doctor of Dental Surgery degree and completed his postgraduate training in endodontics in the advanced education program in endodontics at Stony Brook School of Dental Medicine. He currently serves on staff at Winthrop Hospital as an endodontic attending. Dr. Tangredi was trained in the highest quality microendodontic technology. Practicing in New York state, he is trained in all aspects of surgical and nonsurgical endodontics to provide his patients with the highest quality care and comfort.
The comments and observations expressed herein do not necessarily reflect the opinions of DrBicuspid.com, nor should they be construed as an endorsement or admonishment of any particular idea, vendor, or organization.