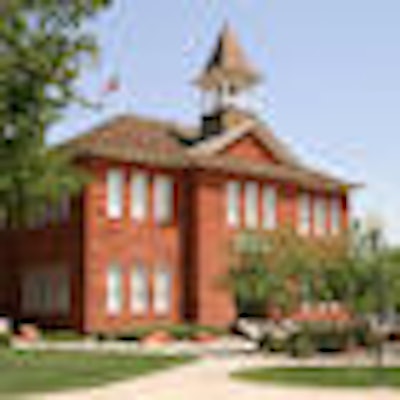 A Florida board that oversees the state's universities doesn't think proposals from three universities for opening two new dental schools or expanding an existing school are strong enough to earn approval at this point.
The University of Central Florida (UCF) and Florida A&M University each want to open a new dental school, while the University of Florida (UF) wants to expand its existing school.
The State University System of Florida Board of Governors, which oversees 11 state universities, heard from the schools' representatives during two days of hearings on the proposals last week.
The committee urged UCF to find a way to team up with UF, which is trying to expand its nationally ranked dental school in Gainesville, according to those who attended the meeting.
The schools were told to go back and revise their plans for another review.
"A modest expansion ... is probably a very pragmatic approach to increased dental education in Florida."
— Teresa Dolan, DDS, MPH, dean,
University of Florida College
of Dentistry
All three maintain that their proposals could help ease the state's dental care crisis. But the real reason for adding more dental schools is to meet the overwhelming demand from out-of-state applicants to attend school in Florida at much lower tuition rates than other states.
For example, UF gets about 1,600 applicants per year and only accepts about 84, said Teresa Dolan, DDS, MPH, dean of the school's College of Dentistry.
UF is proposing to expand its dental class sizes from 80 to 100 students per year from its current enrollment of 331 students. The university is requesting $3.9 million for the first year of its proposed expansion, with the money going to renovate its dental science building and expand a simulation laboratory.
"Resources are limited," Dr. Dolan told DrBicuspid.com. "A modest expansion in the existing and successful dental school is probably a very pragmatic approach to increased dental education in Florida."
UF is open to collaborating with other universities, according to Dr. Dolan. But UF representatives urged the board to ensure that the one existing state university dental school is adequately supported before considering proposals for new schools.
Dr. Dolan also pointed out that a new dental school operated by the Lake Erie College of Osteopathic Medicine is scheduled to open next year in Bradenton, FL.
Meanwhile, UCF wants to build a new dental college at the "medical city" development at Lake Nona. The plan would require no state funds -- rather, it would be funded through a $10 million donation and continuing operations by tuition and revenues from the program's clinical practice. The private donation was made by a developer who plans to build residential and commercial buildings in the area, sources said.
UCF's plan would start with 60 students and eventually enroll nearly 400 students, according to spokeswoman Zenaida Kotala. "We're pleased wtih the board of governors and are working now to review our plan and see what we can do," she told DrBicuspid.com.
UCF would charge as much as $60,000 annually per student, compared with about $35,000 at UF.
Florida's A&M operations are expected to require $10.3 million annually in state funding, according to the Gainesville Sun. A campus dental facility would cost $42 million, and five planned clinics would cost another $10 million. The university is proposing to raise about $10 million for the campus facility and also seek private donations to fund the clinics.
Florida A&M's plan differs from the others because its clinics will provide permanent services where they are needed most, according to Howard Bailit, DMD, PhD, professor emeritus at the University of Connecticut School of Medicine and a consultant for Florida A&M.
Florida A&M envisions enrolling 280 students in the dental school, with most recruited from rural and underserved areas who would be more likely stay and practice in those areas. Florida A&M's training plan includes rotating students through private practices so that they form relationships with local dentists and could eventually become partners in the practices.
"The key is that we're going to base most of the clinical training in community clinics and hospitals in underserved areas," Dr. Bailit told DrBicuspid.com. "We will add over 100 dentists to these rural areas on a permanent basis."
The school's clinical education program envisions having faculty, residents, and senior students practicing in such areas, which distinguishes it from the other schools' proposals, Dr. Bailit noted.
"The idea that you can convince students to go into poor, rural areas is a myth," he declared. "Our strategy to solve the problem is building our clinical education system so that we will have a huge impact on providing care to the underserved on a permanent basis."
A report made to the Board of Govenors in June found that Florida doesn't have a shortage of dentists, since it has near the national average of dentists per capita, but that one-third are concentrated in Miami-Dade and Broward counties. The report also found that 21 of the state's 67 counties lack dental providers who accept Medicaid because the state has the nation's lowest Medicaid dental reimbursement rates.
UCF President John Hitt and A&M President James Ammons, PhD, were unavailable for comment.