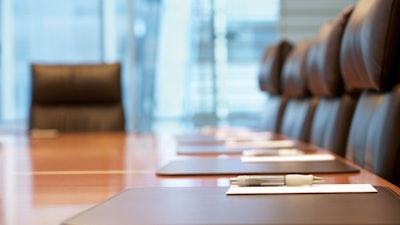 Minnesota-based manufacturer 3M has appointed a CEO, chief financial officer (CFO), and board chairman to its upcoming spinoff Health Care Business Group, which includes oral care, wound care, and biopharma filtration.
Formerly of Zimmer Biomet, Bryan Hanson was named CEO. His position begins September 1.
Additionally, Carrie Cox, who previously served as the chairman and CEO of Humacyte, was named chair of the healthcare spinoff's board of directors.
Finally, Monish Patolawala was appointed president and CFO of 3M, effective September 1. In this role, he will be responsible for executing country prioritization and country governance evolution, which includes leadership of finance, information technology, separation management for the healthcare spinoff, and project management as the company executes on announced actions, enterprise strategy, and its global service centers.
3M's Health Care Business Group brought in approximately $8.4 billion in sales in 2022. As a standalone business, 3M said it hopes the group will be better positioned to deliver products that enable better healthcare for patients worldwide.