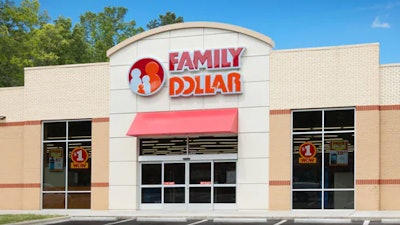 The U.S. Food and Drug Administration (FDA) announced that Family Dollar has voluntarily recalled over-the-counter products, including toothpaste, sold at stores in more than two dozen states due to the items not being stored at required temperatures.
As of October 10, Family Dollar has not received any consumer complaints or reports of illness related to the recall of these products, including different varieties of toothpastes from Crest and Colgate and Swan mouthwash.
"This recall is being conducted out of an abundance of caution," according to a notice released on October 10 by the FDA.
Family Dollar stored the outside of labeled temperature requirements and inadvertently shipped them to certain stores on or around June 1 and September 21, 2023.
Between June 1 and October 4, 2023, items were sold at stores in Alabama, Arkansas, Arizona, California, Colorado, Florida, Georgia, Idaho, Kansas, Louisiana, Mississippi, Montana, North Dakota, Nebraska, Nevada, Oklahoma, Oregon, South Dakota, Texas, Utah, Washington, and Wyoming.
Adverse reactions or quality problems experienced with the use of any of the products may be reported to the FDA's MedWatch Adverse Event Reporting program by submitting a form online, via U.S. mail, or fax.
The full list of recalled items can be found on the FDA's site.