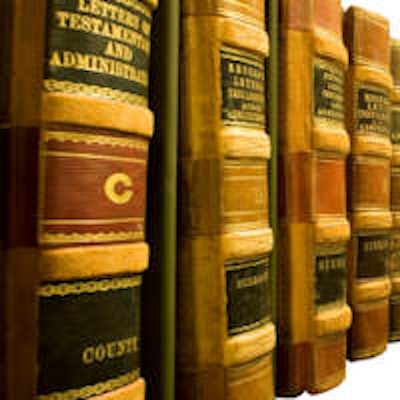 Two subsidiaries of Nobel Biocare Holding have filed a patent infringement lawsuit in California against rival Neodent USA, alleging infringement of two patents relating to the design of Nobel Biocare's NobelActive line of dental implants.
In March 2014, Neodent launched its line of Drive CM dental implants in the U.S. Nobel Biocare claims in the complaint that these implants, imported from Brazil, have "striking similarities" to the design of its NobelActive implants, which it commercially launched in 2008. The company also asserts that Neodent has relied on Nobel Biocare's history of clinical data in marketing Neodent's product.
"We are committed to enforce our valuable intellectual property rights. ... We will not tolerate copies of our unique and patented dental implant designs."
— Richard Laube, CEO, Nobel Biocare
Both U.S. patents asserted in the lawsuit relate to technology for aiding the surgical installation and successful integration of the implants in a variety of patient bone types, Nobel Biocare said.
"We are committed to enforce our valuable intellectual property rights, which are the result of our industry-leading investment in R&D," stated Nobel Biocare CEO Richard Laube in a news release. "We will not tolerate copies of our unique and patented dental implant designs."
Neodent responded that it intends to vigorously defend itself against Nobel's allegations relating to one of its range of implants.
"The preliminary design of NobelActive was invented and developed by an Israeli team at AlphaBioTec -- not originally by Nobel Biocare, as many people believe," Tony Susino, CEO of Neodent USA, said in a statement. "We did our homework before launching our range of implants in the U.S., especially the Drive CM, and we are confident that we have not infringed any patents. In its media release, Nobel Biocare has sent a clear signal to the dental community that our implant is 'strikingly similar' to theirs. Nobel sees that we have a very attractive, high-quality alternative."
Neodent's Drive CM is one of several implants that the company introduced in the U.S. in March 2014 that offer "alternatives for dentists and patients who want high-quality, state-of-the-art, proven implant solutions at an attractive competitive price," according to the Neodent statement.
Prior to launching Drive CM, Neodent said that it had obtained "in-depth evaluations to ensure that its designs respected all valid intellectual property rights." Drive CM incorporates features such as an innovative connection, which differentiate it from Nobel Biocare's implant, the company said. The current complaint appears to be based on patents that Nobel Biocare obtained after Drive CM was introduced in the U.S., Neodent added.
Nobel Biocare asked for an injunction barring sales of Neodent's infringing dental implants, monetary damages due to Nobel Biocare's lost sales, and for attorney fees.
Danaher recently announced it would buy Nobel Biocare for approximately 2.0 billion Swiss francs ($2.14 billion U.S.). Danaher announced the all-cash public tender offer for all publicly held registered shares of Nobel Biocare Holding for 17.10 Swiss francs ($18.28) per share. Nobel Biocare's Board of Directors recommended that its shareholders accept the offer.