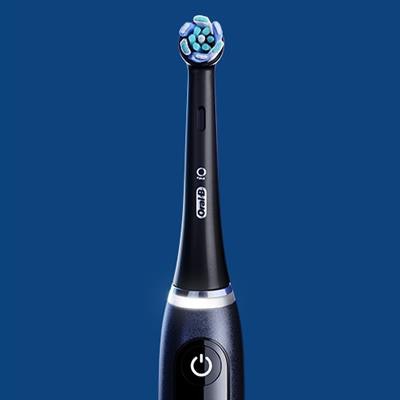 Procter & Gamble (P&G) brand Oral-B unveiled its Oral-B iO power toothbrush on January 5 at the Consumer Electronics Show (CES) in Las Vegas.
Oral-B iO is the company's first power toothbrush to include a frictionless linear magnetic drive, which combines oscillating and rotating cleaning motions with microvibrations to distribute energy more efficiently to the tips of the bristles. The toothbrush has several other features, including the following:
A brush head with twisted bristles that are reinforced with a high-density tuft-in-tuft configuration
A bimodal smart pressure sensor that identifies optimal brushing pressure and also adjusts brushing frequency based on sensor readings
An intuitive smart display interface that offers up to seven different brush modes
Real-time 3D teeth tracking and coaching through the Oral-B iO app and based on artificial intelligence
Clinical trials led by the company reported healthier gums after one week of brushing in all of the participants, six times more plaque removal along the gumline, and an improvement from unhealthy to healthy gums in 83% of the participants within the first eight weeks, according to Oral-B.
The new power toothbrush will be available for purchase in August 2020.