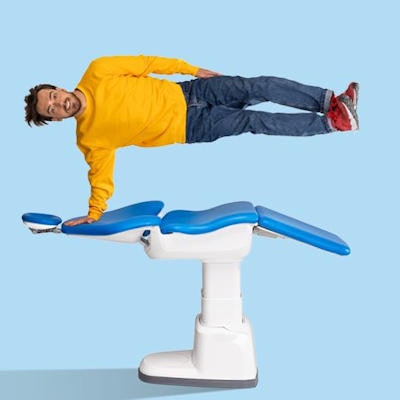 Planmeca announced it is growing with the introduction of a new patient chair. The Planmeca Pro50 Chair combines functionality and flexibility, providing dental professionals with a comfortable option for patients and providers, according to a press release from the company.
The Pro50 Chair has medical-grade motors to ensure quiet operation, providing a quiet working environment for providers and a relaxing treatment experience for patients. The chair is made of durable aluminum and comes in multiple colors.
In addition, the Pro50 Chair offers a wide range of adjustable heights so that providers can sit or stand while treating patients. For clinicians who use a 12 o'clock cabinet or tray, the chair offers a lifting mechanism to ensure that the distance from the headrest to the cabinet or tray remains at a uniform height and that operating lights do not need to be adjusted.
The chair has a folding leg rest that allows for easy entry and exit and is guaranteed to have a long life span, the company added.