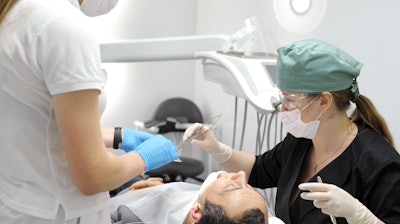 ZimVie has launched its Biotivity A/C plus membrane, which is used for site coverage and protection in dentistry, in the U.S.
The barrier membrane, which is derived from human placental tissue and can be used in bone grafting procedures, contains a variety of growth factors, cytokines, chemokines, and hyaluronic acid that have been shown to facilitate wound healing, according to the company.
Its thicker-than-usual structure may contribute to enhanced conformability and growth factor content. The membrane consists of amnion, intermediate, and chorion layers and is not treated with antibiotics during processing, according to ZimVie.