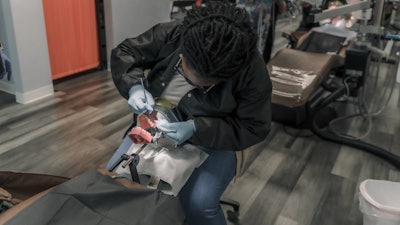 Dental products manufacturer ZimVie has opened a new 11,000-sq-ft educational facility for dental practitioners in Palm Beach Gardens, FL.
The ZimVie Institute South is equipped for hands-on dental education and training. It features lifelike simulated patient models, a cadaver lab, a digital workflow with 3D printing capabilities, RealGuide software, and a mill.
The facility also houses product manufacturing for the company. ZimVie estimates the institute will host more than 1,500 dental professionals annually. Globally, ZimVie said it trains more than 100,000 dental professionals across its six institutes and virtual programs every year.