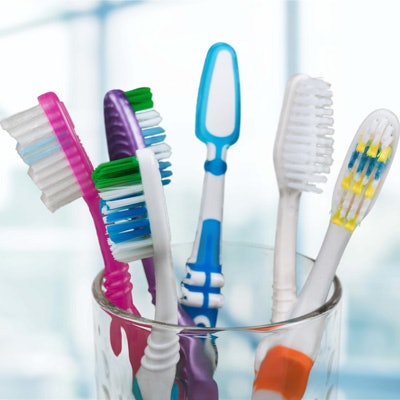 Patients in the U.S. did not neglect their oral healthcare while navigating the continued threat of the COVID-19 pandemic, according to survey results released on October 15 by the Delta Dental Plans Association, a nonprofit group of the 39 Delta Dental companies.
The results showed that 86% of patients made at-home oral healthcare a priority during the pandemic, feeling it was essential to protecting their mouths and their overall health. The new online consumer survey was conducted between October 9 and 11.
It was "encouraging to see consumers reporting good at-home dental hygiene habits during the pandemic," Dr. Joseph Dill, the association's head of dental science, said in a release.
These results fall in line with data released on October 8 by the Delta Dental Institute. In that survey, 67% of respondents said they worry about the long-term health effects of missing routine care, and 69% reported that the benefits of going to the dentist outweigh the potential risks of being exposed to SARS-CoV-2. Together, these surveys show that patients understand the importance of maintaining good oral hygiene at home, as well as seeking professional routine cleanings.
Positive patient sentiment is also welcome at a time when new evidence shows that dental practices' implementation of basic infection control measures cuts exposure risk. The prevalence of COVID-19 among U.S. dentists is estimated to be approximately 1%, according to an October 15 study. Also, a September study showed that dental teams at an oral medicine hospital in China did not develop COVID-19 while providing emergency dental treatment during the pandemic, likely due to increased infection control protocols.
Other findings
Patients have kept up with at-home oral care habits, including brushing, flossing, and using mouthwash since lockdowns and shutdowns began in the U.S. in March.
In the most recent survey, 77% of participants reported that they brush their teeth at least two times per day, which is an improvement. In January 2020, the rate was 75%, and it was 68% in 2019.
The number of people who reported using mouthwash twice per day also increased, with 45% rinsing two times per day during the pandemic. In January 2020, only 40% reported rinsing with mouthwash twice daily.
People have also been flossing, some even more than recommended: 38% of participants reported flossing at least once per day, as recommended, during the pandemic. Another 35% flossed twice per day.
"It is encouraging to see a widespread understanding of oral health's importance to overall health," Dill said.