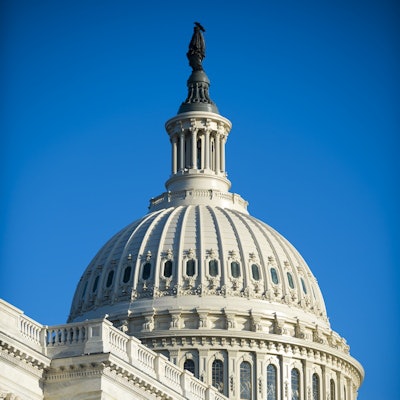 The U.S. surgeon general's 2000 report on oral health was a milestone in the country's effort to improve oral health nationwide. So what's taking so long for a follow-up to be released? After some delays, the wait may be coming to an end.
In the fall, the U.S. National Institute of Dental and Craniofacial Research (NIDCR) will release "Oral Health in America: Advances and Challenges," which will serve as the follow-up to the surgeon general's report on oral health from 2000.
But the new report was supposed to be released by the surgeon general in 2020. Releasing the report a year late -- and without the imprimatur of the Office of the Surgeon General -- has some worried that it will not get the attention it deserves from U.S. policymakers.
Ironically, this is an important time to engage in discussions about U.S. oral health policy, said Dr. Michael Alfano, PhD, a founding member of dental think tank the Santa Fe Group, during a June 11 webinar; the webinar was part of the New York University (NYU) Dentistry Center for Oral Health Policy and Management's PROHmotion (Policy and Research in Oral Health) Symposium. More than a dozen members of the think tank were involved in drafting the report.
"The report of the surgeon general is more impactful on policy development than a report from one of the institutes of the National Institutes of Health," Alfano said.
In May, NIDCR Director Dr. Rena D'Souza, PhD, announced that her agency will release a report intended to document advances and challenges affecting oral health, as well as identify existing knowledge gaps and explain a vision for the future. Also, a website with related publications will highlight data and key findings for oral health professionals, stakeholders, and interest groups.
Dentistry has hoped that the new report will further raise awareness of the importance of oral health. The 2000 report shined a light on good oral health being integral to overall health.
Why was it delayed?
It's unclear why Surgeon General Dr. Vivek Murthy decided that his office would not release the report last year, but Alfano speculated that it could have been for many reasons. Murthy may have thought the report wasn't good enough, that it needed to be expanded, or that he didn't want to release someone else's report, he said.
The report, which was intended to document the progress made in oral health since the surgeon general's prior report, was written during the tenure of Surgeon General Dr. Jerome Adams, who was appointed by the Trump administration. Approximately 700 professionals and experts were directly involved with or gave comments about the report.
"The other [possible factors] will pass," Alfano said. "But another reason is that oral health is not considered important for the national agenda."
He suspects that if the report were about other major health problems, such as diabetes, hypertension, or Alzheimer's disease, it would not have been pushed down to another agency.
The time is now
Alfano believes the NIDCR will do its best to highlight the key elements important to the future of oral health; however, he thinks oral health professionals, stakeholders, and other experts need to do their part to raise awareness, including seeking out partners at universities and engaging with legislators.
"Ensure that Congress is apprised of this downgrade and is able to access the elements in the report that are relevant to initiatives, like getting a dental benefit added to U.S. healthcare," he said.