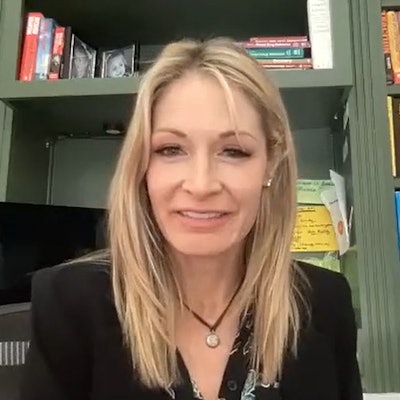 October 21 is Latina equal pay day -- the day when the average annual pay for Latina women working full-time equals what white, non-Hispanic men earned the year prior. To mark the event, we spoke with DentalPost CEO Tonya Lanthier, RDH, about pay gaps and the importance of diverse dental teams.
In the interview, Lanthier acknowledged that the COVID-19 pandemic has affected various groups in the dental workforce differently. For instance, women in dentistry often had more responsibilities overseeing children's online schoolwork or additional worries that they could contract the virus at work and expose an elderly parent for whom they were caring.
Data released earlier this year by the ADA showed those experiences likely translated into a real loss in wages for female dentists and hygienists. Female dentists experienced a decrease in net income that was 12 percentage points greater compared to their male counterparts, and 1 in 16 hygienists were still not working in early 2021.
One way to make the industry more resilient and competitive is to think about diversity on dental teams. Research shows that diverse firms produce better bottom lines, and the same can hold true for diverse teams in the dental office, Lanthier noted.
"When you have a diverse group working for you, they can better take care of your patient base," she said.
Her company, DentalPost, recently launched a SmartView feature to help hiring managers look at candidates based on training, aptitude, and experience, as opposed to seeing their gender or age. While this can help dental offices hire more diverse teams, Lanthier knows it's just one small step toward leveling the pay playing field.
"It may be a bit idealistic at this point to think that if we reduce biases, we solve the real problem of pay," she said. "It's a step in the right direction, but it's going to be a lot of work."