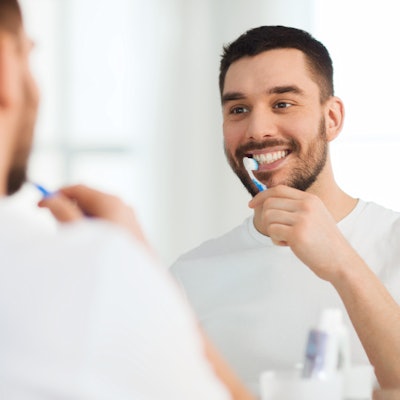 Many patients choose not to form healthy habits. While providers can help promote healthy habits, they may lack certain skills to effectively coach patients. Researchers proposed two coaching concepts in a discussion published recently in Patient Education and Counseling.
Patients report knowing health recommendations but may experience barriers to initiating and sustaining healthy habits, such as personal and social factors, including a lack of economic stability and access to healthcare. With evidence-based communication skills, though, clinicians can be successful in promoting healthy habits to patients.
"Because people have feelings, beliefs, and values about what is important in life and these aspects can influence health behaviors, clinicians need to understand and discuss these aspects with patients," wrote the study authors, led by Megan Knutson Sinaise of the University of Wisconsin-Madison (Patient Educ Couns, October 25, 2022).
The term coaching is frequently used in healthcare settings, yet the context is inconsistent.
"Coaching has been described as an approach or service that is patient-centered, as well as an integration and application of health education and promotion skills," Sinaise and colleagues wrote.
Providers guide patients toward healthy behaviors by using education and motivational strategies. The desired outcomes are for patients to reach their health goals and improve their overall health. Therefore, health coaching should involve clinicians working collaboratively with patients to reach a mutually agreed-upon goal.
The study authors identified two theories that they believe are promising to guide coaching: self-regulation theory and self-determination theory.
Two coaching theories
1. Self-regulation theory
Self-regulation theory (SRT) encompasses a patient's ability to self-regulate or initiate, monitor, continue, or change behavior, emotions, or thinking patterns to reach a goal. SRT concepts include information, reference points, comparisons, feedback, decision points, and actions.
Since many patients' behaviors often conflict with the recommendations being given, providers can collaborate with patients to set short-term, learning, or proximal goals to work toward achieving longer-term, performance, or distal goals. Within the context of SRT, patients compare their current behaviors to their behavioral goals rather than actual recommendations.
In making comparisons, patients receive feedback about whether their behaviors are consistent with their behavioral goals. This provides patients with an opportunity to maintain or revise their goals and monitor their progress again.
2. Self-determination theory
Self-determination theory (SDT) suggests that when a patient's psychological needs are fulfilled, they are more likely to be motivated to perform behaviors. SDT incorporates concepts of relatedness, autonomy, perceived competence, and type of motivation.
Guided by SDT concepts, providers can create supportive environments to meet patients' psychological needs that in turn foster autonomous motivation for patients' goals. Providers should build relatedness with patients by being responsive and sensitive.
Autonomy is fostered when offering choices to patients, sharing the rationale for the recommendations, and avoiding pressure. In collaborating to set goals that are feasible yet not overwhelming, patients can feel supported and competent. To improve clinical outcomes, providers can increase patients' autonomous motivation for engaging in corresponding behaviors, which increases patients' rates of engaging in and maintaining selected healthy habits.
"The SRT and SDT concepts are complementary and useful to clinician interactions with adult patients who are cognitively intact," Sinaise and colleagues concluded. "By applying this integrated set of concepts in coaching, clinicians can support patients in improving their health behaviors."