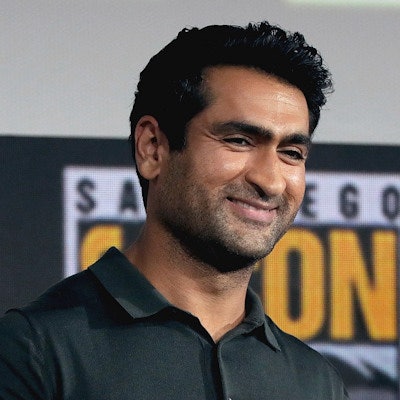 Oscar-nominated writer and Emmy-nominated actor Kumail Nanjiani did not visit a dentist for a span of 15 years. Nanjiani recounted the experience during his recent appearance on "Jimmy Kimmel Live." He also broke a tooth while filming his new miniseries that required six procedures to fix it.
Nanjiani was on Kimmel's show to talk about his upcoming miniseries, "Welcome to Chippendales." However, before discussing his new project, Nanjiani revealed that he once went 15 years without visiting the dentist.
"I did not go, and then one day, I was just walking on the street and I walked by a dentist's office," Nanjiani said. "I was like, 'Oh, you know what I haven't done in a while? I should just walk in and see what's going on in there.'"
Delaying dental care did end well for Nanjiani. He thought he'd be going in for a regular checkup, but when the dentist looked in his mouth, Nanjiani jokes that she said, "Clear my calendar."
When asked if he had any symptoms, Nanjiani said, "If I eat ice cream on the left side of my mouth, my spine hurts, and I see the spinning house from 'Wizard of Oz.'"
Nanjiani had two teeth that caused him pain daily for years until they suddenly stopped hurting.
"Which is sort of like when the check engine light in your car after months of it being on, when it just goes off, you know?" Nanjiani said. When Kimmel asked if Nanjiani's nerve endings had died inside his mouth, he responded, "Yeah, I won."
Nanjiani discussed how his parents did not take him to the dentist while he was growing up. He claimed that his mom was an "anti-dentite." When he told her he had finally visited the dentist, she asked him why.
Nanjiani also shared his recollection of visiting the dentist after he broke a tooth on set. The dentist asked Nanjiani if he liked his smile, to which Nanjiani responded yes.
On the dentist's office wall was a picture of a woman with the "perfect smile," and the dentist pointed out how it was such a good smile. The same woman from the picture cleaned his teeth.