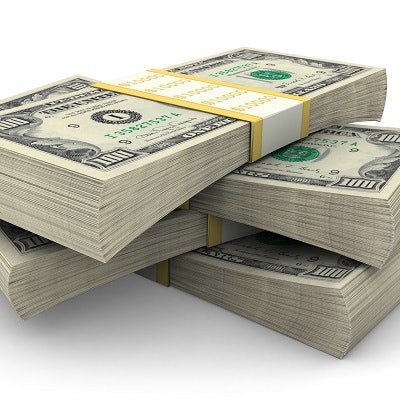 When you think of Black Friday, you probably think of deals on televisions, appliances, and the latest tech gadgets. But did you know you can score some big discounts on oral healthcare products, too?
Major retailers, including Target, Amazon, and Best Buy, are putting toothbrushes, water flossers, and more on sale just in time for the holidays. Our editors compiled some of the best Black Friday oral healthcare deals for you, your office, and your patients.
Top-tier toothbrushes
If you've been wanting to buy or gift a toothbrush that does everything, now is your chance. Retailers will have top-of-the-line Sonicare and Oral-B toothbrushes for $100 off their manufacturer's suggested retail price (MSRP).
The DiamondClean Smart 9700 by Philips Sonicare will be available for $229.99 at Best Buy, a savings of 30% compared with its regular listed price of $329.99. This smart toothbrush has built-in sensor technology and connects with your phone to offer personalized coaching.
Meanwhile, the Oral-B Genius 8000 by Procter & Gamble (P&G) is already on sale on Amazon.com, for $149.94, a savings of 40% compared with its high-end MSRP of $249.99. The Genius features position detection technology, a motion sensor in the brush, and video recognition from a smartphone to provide instant brushing feedback.
If you still want some smartphone features but can't justify spending hundreds of dollars on a toothbrush, Sam's Club already has a pack of two Oral-B Pro 3000 toothbrushes on sale for $94.98. These brushes come with Bluetooth and motion sensing, so you can still use the app to keep track of your brushing.
Electric toothbrushes
Retailers will also be heavily discounting midtier Sonicare and Oral-B electric toothbrushes.
On Black Friday, Best Buy, Target, and other major retailers will be selling the Philips Sonicare ProtectiveClean 4100 toothbrush for $34.99, half of its MSRP of $69.99. The Philips Sonicare for Kids toothbrush is already on sale at Amazon.com for $39.95, a savings of $10 compared with its MSRP.
If you prefer Oral-B, Walmart has the Oral-B Vitality on sale for $19.97, a savings of $9 off its MSRP. However, if you want more modes and features than Oral-B's basic model, the Oral-B Pro 1000 is already on sale for $39.94 on Amazon.com, a savings of $25 compared with its MSRP of $64.99.
Manual toothbrushes and brush heads
Costco is the best retailer if you're looking for deals on manual toothbrushes, brush replacement heads, and other oral hygiene products. As a bonus, most of the holiday deals have already started.
A pack of five Oral-B 3D White Pulsar battery toothbrushes is on sale for $17.99, a savings of $6 from its typical Cosco list price of $23.99. You can also get pack of eight Oral-B CrossAction manual toothbrushes for $12.99, a savings of $5 from its Costco list price of $17.99.
If you use an electric brush, the retailer will have Philips Sonicare and Oral-B replacement brush heads on sale for $39.99, 20% off their usual list price of $49.99, on Black Friday. The number of replacement heads you get for that cost varies by manufacturer and style:
Pack of nine Oral-B Advanced Clean or Floss Action replacement heads for $39.99
Pack of six Philips Sonicare Premium Plaque Control or Diamond Clean replacement heads for $39.99
Pack of eight Philips Sonicare e-series replacement heads for $39.99
Costco is also your best bet to stock up on other oral healthcare products. Packs with five tubes of Crest 3D White toothpaste and Crest Complete Whitening Plus Scope toothpaste are $4 off their typical list price. Crest 3D White Whitestrips also are on sale for $30.99, a savings of $12 from their typical rate at Cosco.
Water flossers
Water flossers are yet another tech gadget on sale this Black Friday. Best Buy will have the Waterpik Ultra water flosser for about $45, a savings of 25% off its MSRP of $59.99. Kohls already has the Waterpik Cordless Plus on sale for $49.99, $5 off its MSRP.
If you prefer a more traditional interdental cleaning, you can get regular floss on sale as well. Costco already has packs of six Oral-B Glide Pro-Health Advanced Floss for $14.99, a savings of $4 compared with its regular list price of $18.99.
Bonus: Mouthy games
Oral health-related gifts don't have to be entirely serious. Target will have a Black Friday doorbuster sale of 50% off games, including Watch Ya Mouth and Tic Tac Tongue.
Watch Ya Mouth, branded as the "mouthguard party game," consists of two teams trying to guess a phrase. However, the person saying the phase must wear a dental cheek retractor.
For Tic Tac Tongue, players put a chameleon mask over their nose and mouth. To win, players must blow on a mouthpiece and launch the fake chameleon tongue on their mask at standing cards.
Office gear
Dental technology company MouthWatch will have bundles of its intraoral camera on sale. You will be able to purchase a bundle with two MouthWatch intraoral cameras, two mounts, and 200 camera sleeves for $639, a savings of $75 compared with its typical list price. MouthWatch will also have discounts on sets of four and eight intraoral scanners.
Did we miss any deals? Let us know in the comments below, or email us at editorial@drbicuspid.com.
The comments and observations expressed herein do not necessarily reflect the opinions of DrBicuspid.com, nor should they be construed as an endorsement or admonishment of any particular idea, vendor, or organization. No fee was paid to DrBicuspid.com for inclusion in this editorial feature.