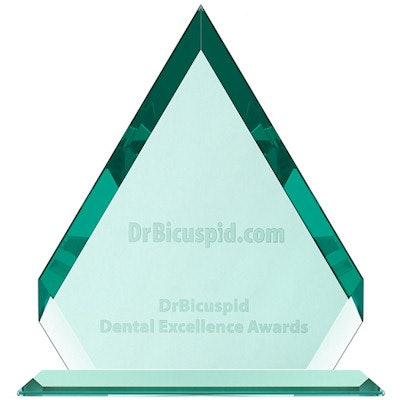 Time is running out to join hundreds of your colleagues in voting for the 2018 DrBicuspid Dental Excellence Awards. Voting ends on November 15, 2018.
The Dental Excellence Awards recognize the best new products and services in 11 categories in the dental industry. Voted on exclusively by readers, the awards showcase those products and services that dentists and dental team members have chosen to provide better patient care and greater practice efficiency. Nominees in the new product categories were introduced between October 1, 2017, and September 26, 2018.
If you know others who might be interested in voting, let them know voting has begun and that it's free. Just register on DrBicuspid.com, and they can cast their ballot.
The winners will be announced in mid-December, and the awards will be presented at the Chicago Dental Society's 2019 Midwinter Meeting in February.