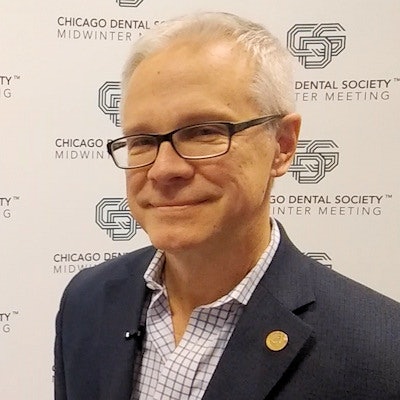 CHIGAGO - The end of February may be nearing, but it's not too late to celebrate Children's Dental Health Month in your practice. John S. Rutkauskas, DDS, spoke with DrBicupsid.com about ways to mark the occasion at the Chicago Dental Society 2019 Midwinter Meeting.
Dr. Rutkauskas, CEO of the American Academy of Pediatric Dentistry (AAPD), recommended using whimsical characters, called Mouth Monsters, to teach children and their parents about oral health and tooth decay. He also emphasized the importance of having parents get involved in the conversation and serving as role models.
"What is really critical is having caregivers or parents engage their children," he said. "Whether it's learning how to brush their teeth, good diet, it's really important getting the parent involved."
Watch the video below to learn more about Children's Dental Health Month and other trends in pediatric dentistry.