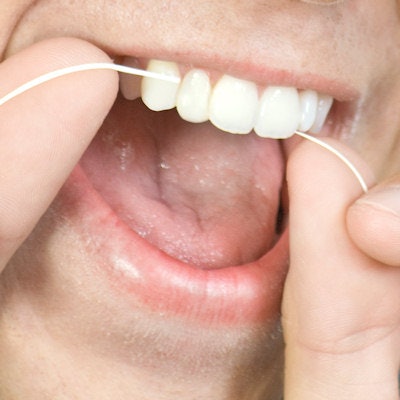 How effective are interdental cleaning devices at preventing caries and periodontal disease? Researchers conducted a literature review and found that interdental brushes were more effective than flossing or wood sticks in removing interdental plaque.
Interdental brushes also ranked high for reducing gingivitis, they reported. Their review was published September 25 in the Australian Dental Journal.
"Based on the available body of evidence, the [interdental brush] may be more effective in removing interdental plaque than the other interdental devices provided the interdental spaces are accessible," wrote the authors, led by Najith Amarasena, PhD, MD, BDS, a research fellow at the Australian Research Centre for Population Oral Health at the Adelaide Dental School at the University of Adelaide.
To find out how effective interdental cleaning devices are in preventing dental caries and periodontal diseases, they conducted a literature review, eventually reducing more than 1,800 studies to six systematic reviews. The reviews included one each on flossing, interdental brushes, wood sticks, and oral irrigation. Two additional reviews compared several interdental cleaning devices.
The table below gives a summary of the conclusions drawn from the literature review.
Conclusions on the effectiveness of interdental cleaning devices
Treatment modality
Studies in review
Conclusion
Secondary conclusion
Flossing
11 studies
No sufficient evidence exists to support that flossing plus toothbrushing has more beneficial effects on plaque or gingivitis than toothbrushing alone.
Interdental brushing
9 studies
Interdental brushing plus toothbrushing was effective in removing more plaque than toothbrushing alone.
Inconclusive evidence exists on the effect of interdental brushing on gingivitis.
Multiple devices
22 studies
Interdental brushes and water jets ranked high among 10 devices for reducing gingival bleeding.
Unsupervised flossing failed to achieve substantial reductions in gingivitis.
Multiple devices
35 studies
Additional use of floss or interdental brushes, as opposed to toothbrushing alone, may reduce gingivitis or plaque or both.
Interdental brushes may be more effective than floss, although the available evidence was of very low to low certainty.
Toothpicks
7 studies
No evidence for toothpicks to have an additional benefit on visible plaque control.
Toothpicks were able to improve interdental gingivitis by means of reducing gingival bleeding.
Water jet/oral irrigator
7 studies
No evidence for an additional beneficial effect of oral irrigators on plaque control compared with toothbrushing alone.
Oral irrigators could improve gingival health relative to toothbrushing alone.
The review authors noted that a consistent limitation of the studies reviewed was their short duration, which means the individual studies are not capable of determining clinically significant changes over more extended periods; thus, there is a need for longer-lasting clinical trials.
To best serve patients, they recommended knowing which device is best for their specific care needs.
"It is suggested that the oral health professionals continue to make informed decisions, on an individual patient basis, about recommending customized interdental cleaning devices for their patients," the authors concluded.