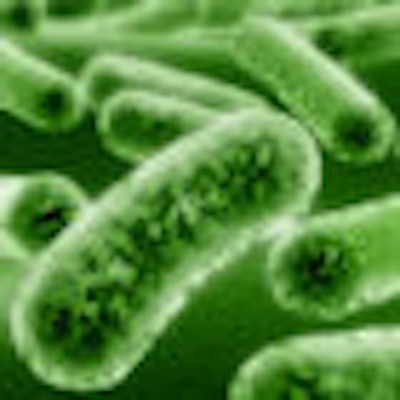 Scientists at the University of Central Florida (UCF) may have found a new weapon in the fight against periodontal disease.
The trace mineral selenium could be the key to developing a new line of antibiotics for bacteria that cause periodontal disease, the researchers have discovered.
Selenium is found in a number of proteins in bacterial cells and human cells called selenoproteins.
This new research shows that interrupting the way selenoproteins are made can halt the growth of the bacterium Treponema denticola (Journal of Bacteriology, June 2009, Vol. 191:12, pp. 4035-4040).
T. denticola is one of the leading causes of periodontal disease and costs individuals thousands of dollars in dental care each year, according to UCF.
"It's the proof of principle that we are excited about," said William T. Self, Ph.D., an associate professor in the department of molecular biology and microbiology at the UCF Burnett School of Biomedical Sciences and lead researcher, in a press release. "No one has ever tried this approach, and it could potentially be a source for new narrow-spectrum antibiotics that block bacteria that require selenium to grow."
The key discovery occurred when Self found during an earlier study that the arthritis drug auranofin blocked selenoprotein synthesis (Journal of Biological Inorganic Chemistry, May 2009, Vol. 14:4, pp. 507-519). The chemical reaction changes the selenium, preventing bacteria from using it to grow. This finding became the basis for the June study on T. denticola, Self noted.
It has been known for years that T. denticola requires selenium for growth, he added.
"We have established the proof of principle that by blocking the bioavailability of selenium, the growth of microbes that require selenium can be inhibited," said Self in an interview with DrBicuspid.com.
For example, E. coli only needs selenium for an enzyme involved in hydrogen production, "and we clearly show that auranofin blocks this process without affecting growth, whereas T. denticola requires selenium for enzymes involved in ATP [adenosine triphosphate] production and is sensitive to the drug," he explained.
Another important finding of the study was the mechanism with which stannous salts -- found in many antimicrobial toothpastes -- impact T. denticola. It is a well-established fact that stannous salts prevent tooth decay and inhibit the growth of T. denticola, and this study demonstrated that stannous salts achieve this by impairing selenium metabolism, Self said.
"This is the first study -- to our knowledge -- that presents data in support of a molecular mechanism for the sensitivity of T. denticola to stannous salts," he said. "We do not think this extends beyond oral treponemes, since for example P. gingivalis does not use selenium, and thus any mechanism of action against this pathogen would be separate from the effect we see."
This study provides evidence that the antimicrobial action of stannous salts and auranofin against T. denticola is mediated through inhibiting the metabolism of selenium for selenoprotein synthesis, the authors concluded.
This research could be useful in developing antibiotics to treat periodontal disease, Self noted.
"Many studies have shown that oral treponemes are very important as dental pathogens," he added. "We would hope that strategies that aim to block the use of selenium could be developed to reduce growth of these anaerobes, therefore preventing infection."
The National Institutes of Health (NIH) and the Florida Department of Health funded the study, which was conducted at UCF over the past three years. Self has another grant proposal before the NIH to continue his research.
Copyright © 2009 DrBicuspid.com