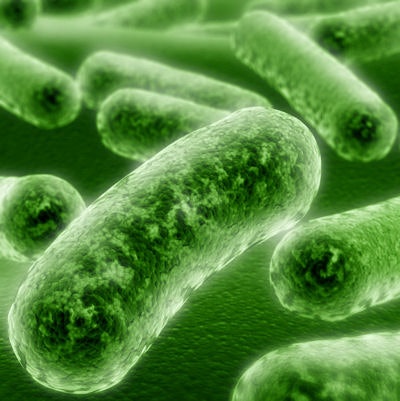 Oral surgery patients with penicillin allergies who take a certain kind of antibiotic as perioperative prophylaxis face a greater risk of developing surgical site infections, according to a study recently published in the Journal of Oral and Maxillofacial Surgery.
The increased risk of infection was related to the difference in antibiotic prescribing instead of a penicillin allergy alone. Patients with allergies who were prescribed the non-beta-lactam antibiotic clindamycin had a greater risk of developing an infection after surgery than those who received beta-lactam antibiotics, the authors wrote.
"Penicillin allergy was associated with development of SSI [surgical site infection] due to receipt of non-beta-lactam antibiotics as perioperative prophylaxis," wrote the group, led by Dr. Daniel Roistacher, a resident in oral and maxillofacial surgery at Mount Sinai Health System in New York City (J Oral Maxillofac Surg, August 18, 2021).
Approximately 10% of patients report being hypersensitive to penicillin, but about 90% of these cases are not true allergies. Knowing a patient's allergy status is critical when selecting perioperative antibiotics. Because a penicillin allergy often prevents the use of penicillin and other beta-lactam antibiotics, these patients often are prescribed broad-spectrum antibiotics that are linked with antimicrobial resistance and toxicities.
Past research has shown that penicillin allergy has been linked to a dramatic increase in the risk of developing surgical site infections in patients undergoing cardiac, gynecological, orthopedic, and colorectal procedures. The risk was associated with the use of alternative perioperative antibiotics.
Similarly, surgical site infection is a risk for patients undergoing oral and maxillofacial procedures. Because the reported risk of surgical site infection following orthognathic surgery ranges up to 18% and has been linked to the selection and duration of antibiotic prophylaxis, the researchers sought to determine whether penicillin-allergic patients undergoing oral and maxillofacial procedures were more vulnerable to infections.
To find out if patients with penicillin allergies were at greater risk of infections than those who didn't have sensitivities, Roistacher and colleagues conducted a retrospective cohort study of 2,058 patients who underwent oral and maxillofacial surgeries, including dentoalveolar, orthognathic, and temporomandibular joint procedures and third-molar extractions. The procedures were performed at a hospital between 2011 and 2018. Among the patients, 318 (16%) reported a penicillin allergy, the authors wrote.
Compared with patients who did not report penicillin allergies, those with allergies had increased odds of developing an infection after surgery (adjusted odds ratio, 2.61; 95% confidence interval, 1.51-4.49; p = 0.001). After holding perioperative antibiotic usage equal between the beta-lactam and non-beta-lactam groups, penicillin allergy alone was no longer associated with surgical infection, which suggested that antibiotic selection mediated the outcome. The use of clindamycin was associated with a fourfold increase in surgical site infection compared with the use of beta-lactam antibiotics, they wrote.
Due to its retrospective nature, the study was limited to what was recorded in the medical record. Another limitation was that all patients were not treated by the same surgeon, so any variation in surgical method was not considered, the authors added.
Because taking non-beta-lactam antibiotics during a perioperative period increased the odds of a penicillin-allergic patient developing a surgical site infection, clinicians should consider having these individuals undergo allergy testing prior to procedures, the group concluded.
"Referral for definitive allergy testing should be considered in preoperative patients with putative penicillin allergy as a risk reduction strategy," Roistacher and colleagues wrote.